Facility managers who are managing more than one property need to aggregate data from individual buildings for analysis, visualization, and reporting. FacilityBot's Property Portfolio feature makes it easy to combine data from FacilityBot instances deployed across multiple properties.
Getting The Property Token From The FacilityBot Admin Portal
To link an underlying FacilityBot instance to a Portfolio, admins must first get the property token from that instance.
To do this, log in to FacilityBot Admin Portal.
Go to Integrations then Portfolio.
Admins can generate the Portfolio Token by entering their password.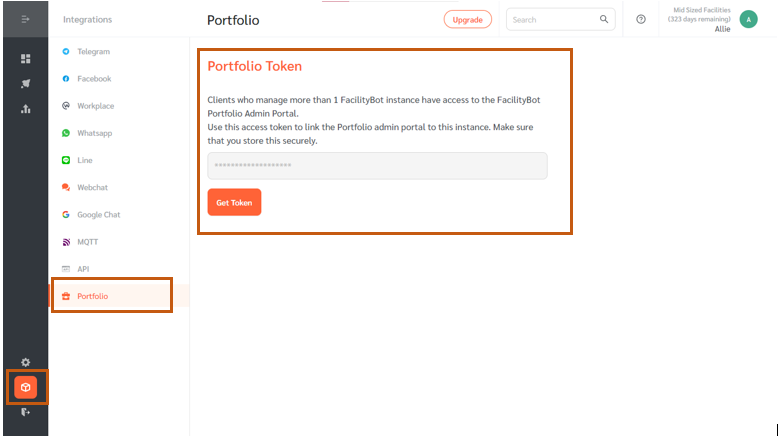 Linking FacilityBot Instances
To link a new instance to the Property Portfolio Portal, log in to the Property Portfolio Portal and click on the Link Instances button.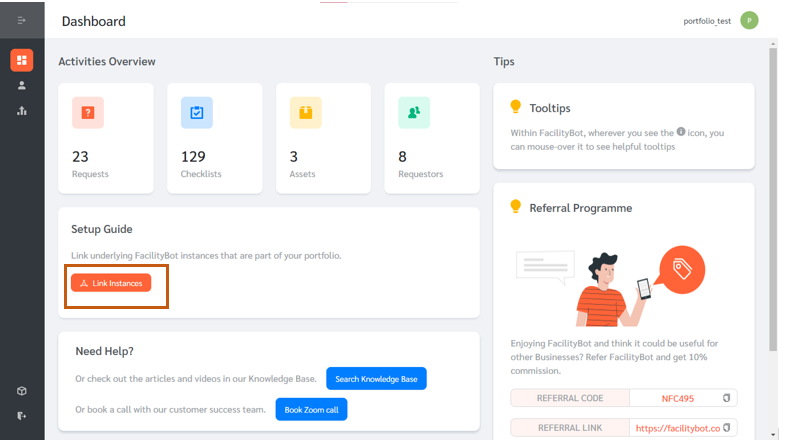 The page shows the list of linked FacilityBot instances.
To link a new instance, click on the + Link New Instance button and paste the Property Token on the token field.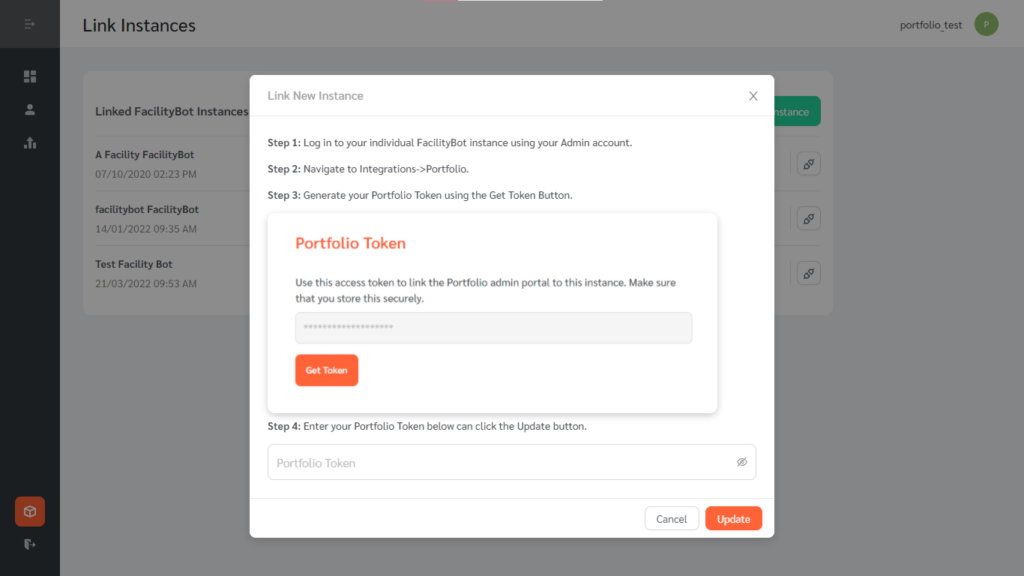 Once pasted, click on the Update button.
Managing FacilityBot instances
Admins have the option to unlink instances by clicking the chain icon.
If the "Include in Statistics" box is checked, data from this instance will be included in the statistics shown in the Property Portfolio portal.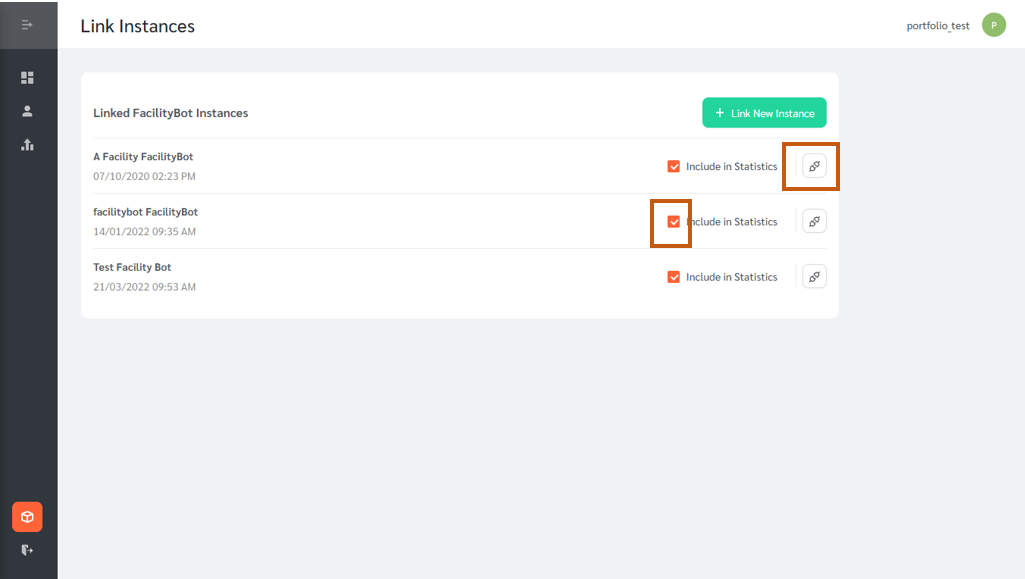 Signing into Accounts within Underlying Instances
FacilityBot gives Portfolio Admins the ability to see and sign in to all the accounts for all linked instances.
Click on Accounts to see all accounts for all linked instances.
Click on the Sign-in button to sign in to the chosen account for the underlying instance.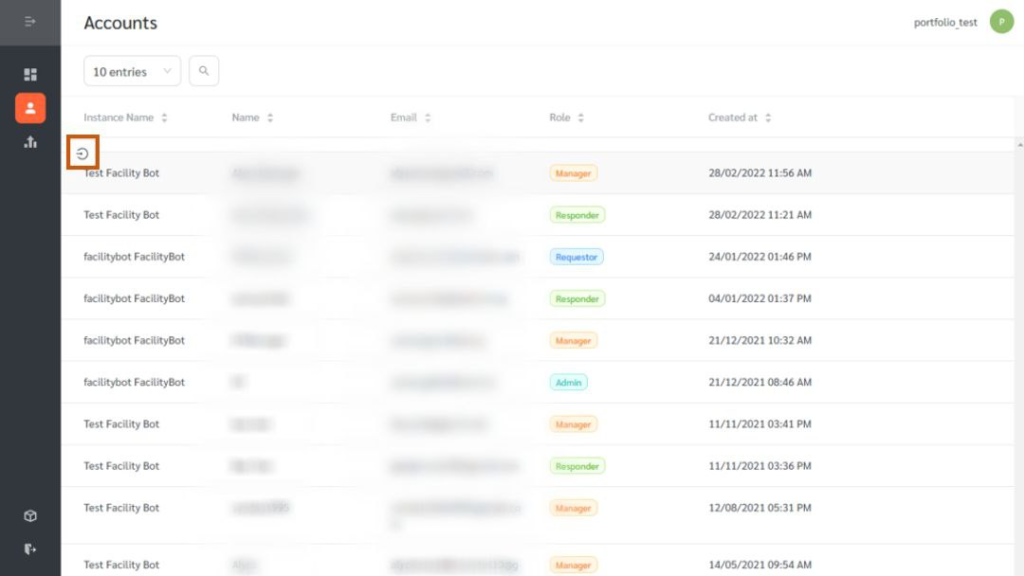 Viewing Aggregated Statistics Of Underlying Instances
FacilityBot also allows Portfolio Admins to see the aggregated data of all linked instances, including Request and Checklist data.
Select Statistics from the selection Menu.
Filters can be applied to show specific aggregated Checklists or Request information.