The Expenditure Statistics charts and tables aggregate the expenditures incurred.
To access this data, log in to FacilityBot Portal. Click on Statistics then Expenditure Statistics.
This data can be filtered by Date Range.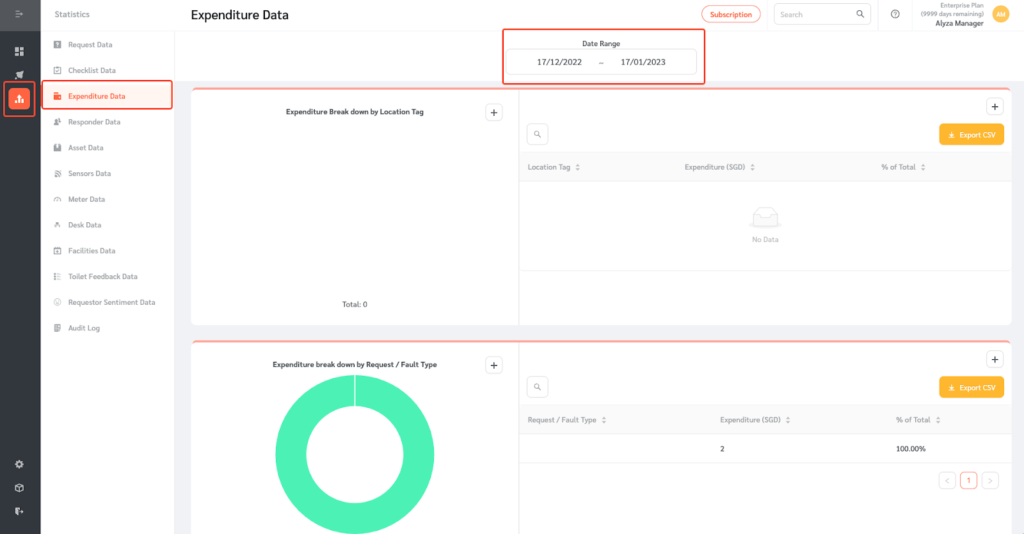 Expenditure Breakdown
Expenditures are broken down by Location Tag, Request/Fault Type, and SOR Name.
The left-hand side shows the pie chart and the table view is shown on the right.

Search for a specific expenditure by clicking on the search field.
Expenditure tables can also be exported as a CSV file by clicking on the Export CSV button.

Expenditure tables can also be added to the Custom Dashboard by clicking on the plus icon on the right.