Facility Managers may need to bill their customers for work done. Customers for Facilities Managers may be the building owner, or could be tenants in residential or shopping complexes.
FacilityBot's Billing feature helps managers send and track bills to customers. 
Creating a New Bill
Create a new bill by clicking on the + New Billing button.

Select the customer you want to bill and enter the bill amount, date, and due date.
You may also enter the invoice number.
The bill may also be linked to requests or checklists. This could be useful to trace the underlying work done for this bill.
Bills may also be linked to maintenance expenditures or vendor invoices
Documents such as the Invoice PDF can also be attached to the Bill.
Once all necessary information have been entered, click on Submit to save.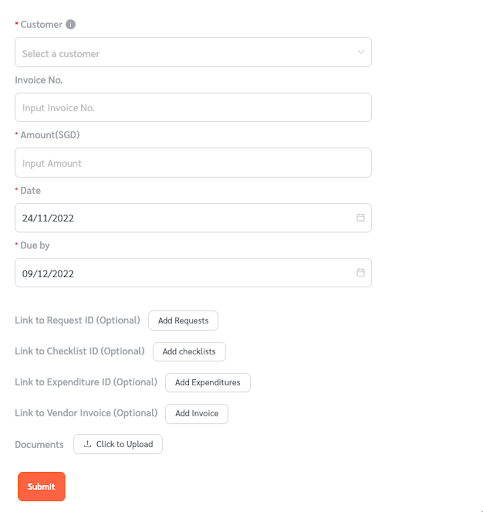 Managing Bills
FacilityBot also allows managers to send bills to customers via email, update bill status and view billing history.
Mouse over on a bill to show additional actions.

Click on the Update Status icon to update the bill's status.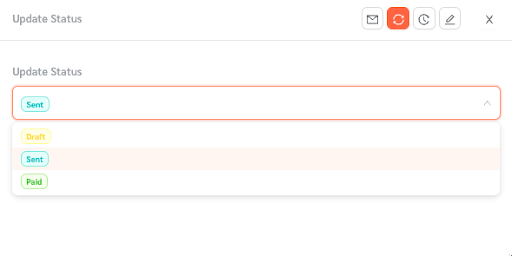 Click on the History icon to view the bill's full history.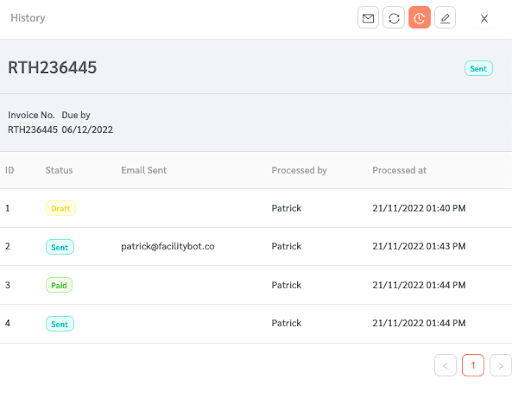 Click on the envelope icon to send the bill to a customer via email. An editing panel will appear on the right where you can enter the customer's email address.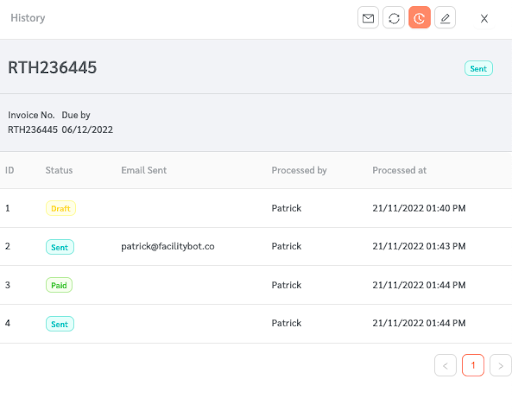 Once entered, FacilityBot will email the Customer with the billing details. The status of the bill will automatically be updated to `Sent` and the Customer email address will be automatically recorded in the `Bill History` view.