Facility Managers may need to track budgets for each cost centre. Facilitybot's Budget feature helps them to easily see whether the Expenditure for that month or year exceeded the budgeted amount.
Creating a New Budget
Log in to Facilitybot.
Go to Features then Budget.
Click on Manage Budget.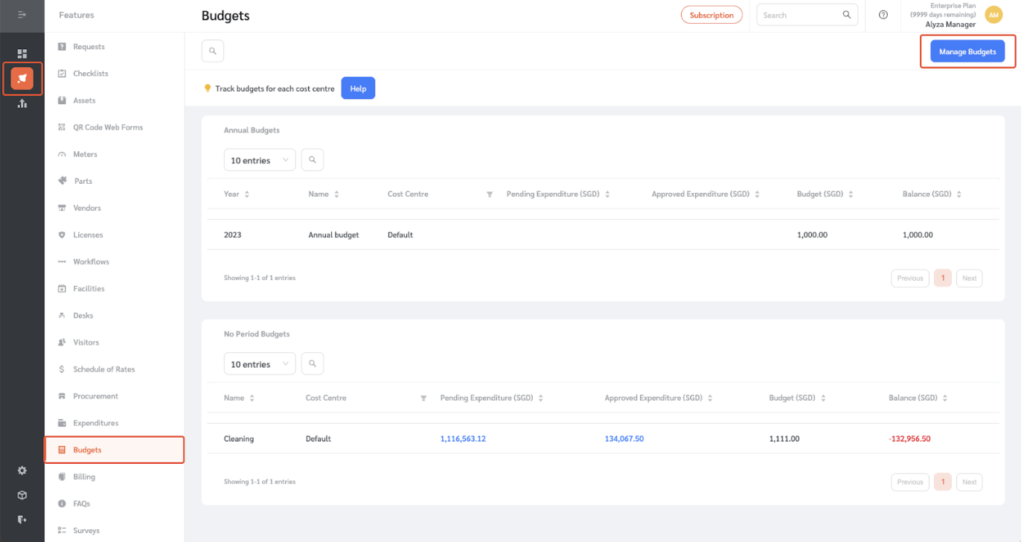 You will be redirected to the page to create the budget.
Click on + New Budget on the top right.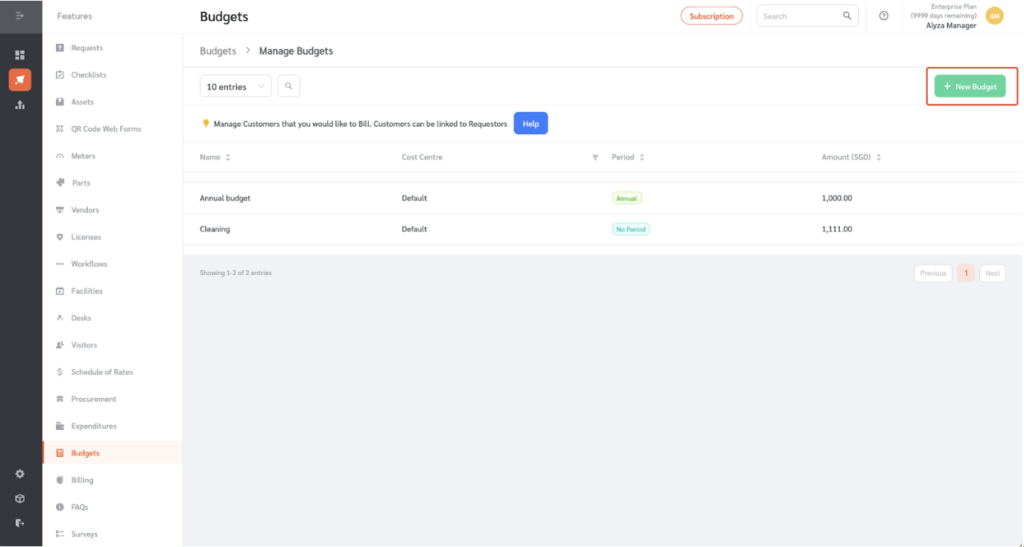 An editing panel appears on the right where you can create the budget.
Enter the name you want to create the budget for.
Enter the period and amount.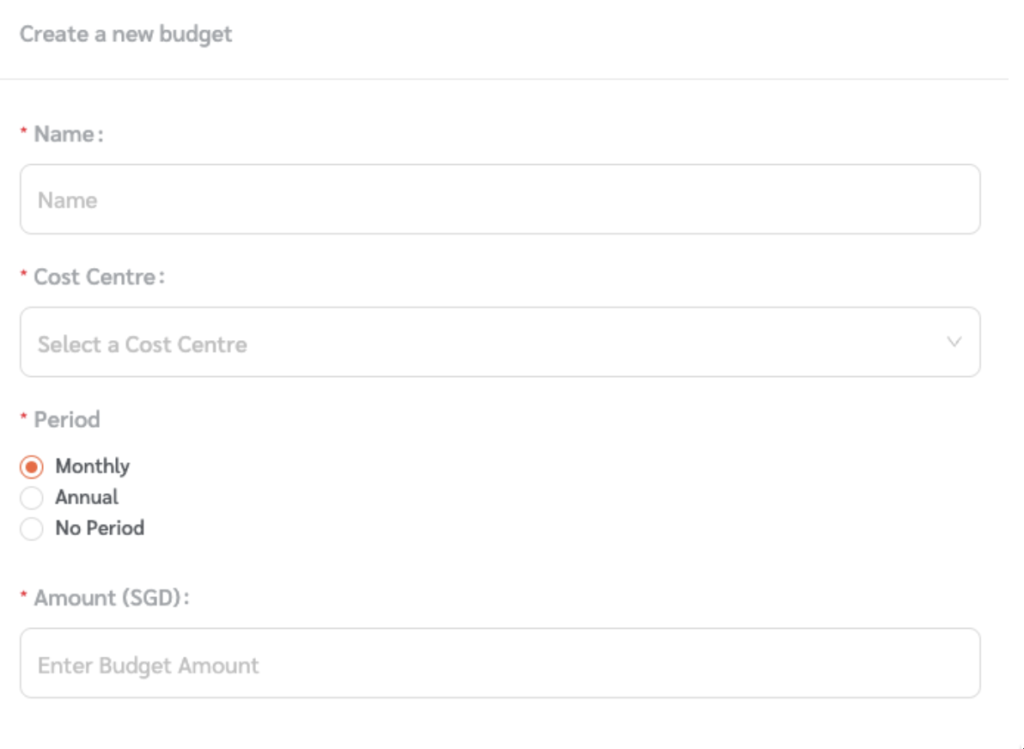 You should also link this budget to a cost centre by selecting from the drop down menu. You can add and edit existing cost centres by clicking on Manage Cost Centres.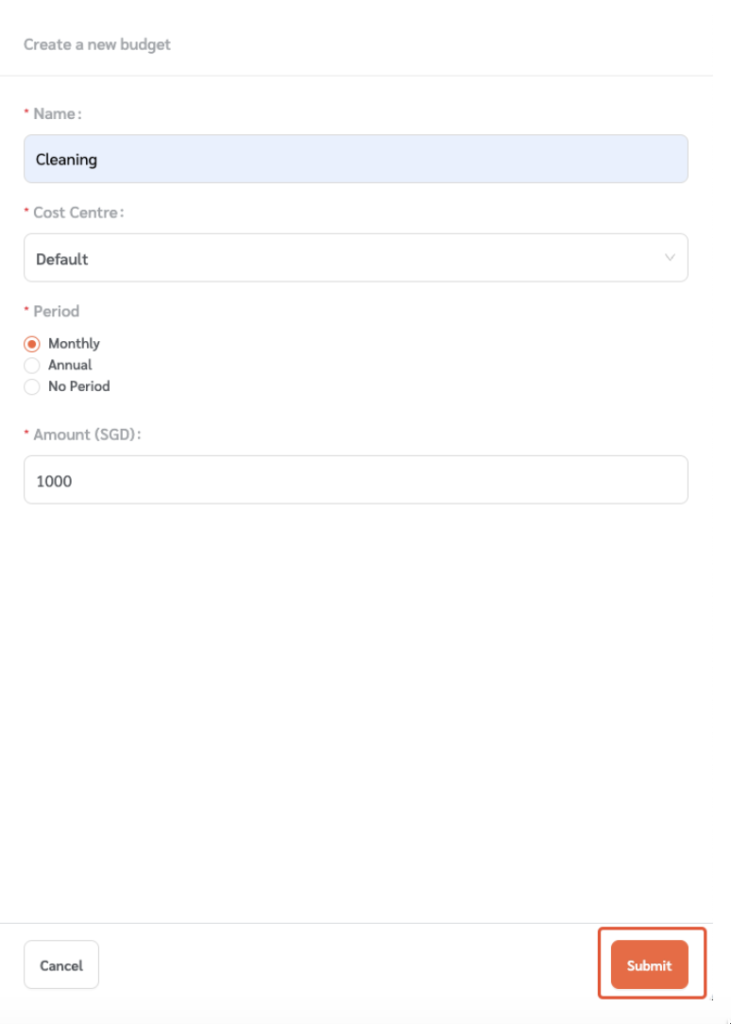 Managing Budgets
Back on the main page, you can see the budgets created.
The budgets are categorized by period.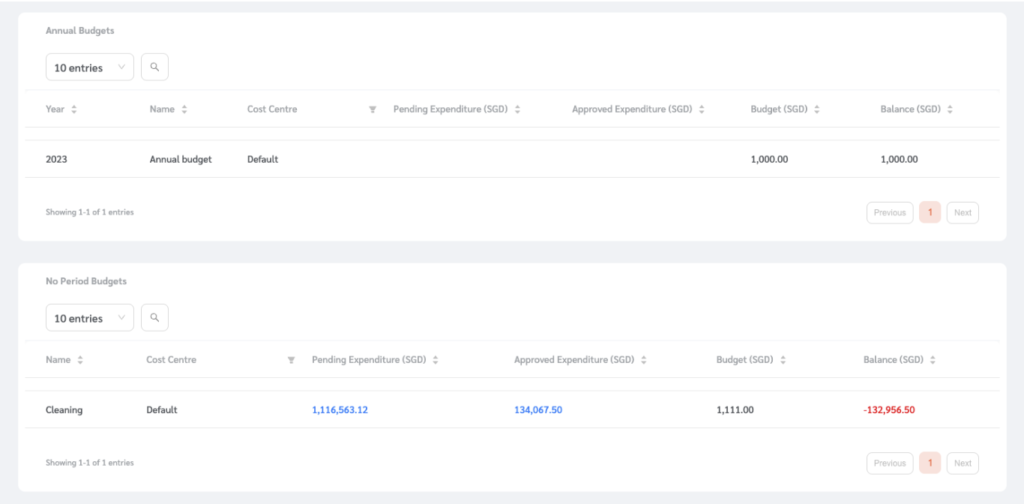 Search for a specific budget using the search field.
You can also edit the number of budgets shown using the dropdown menu.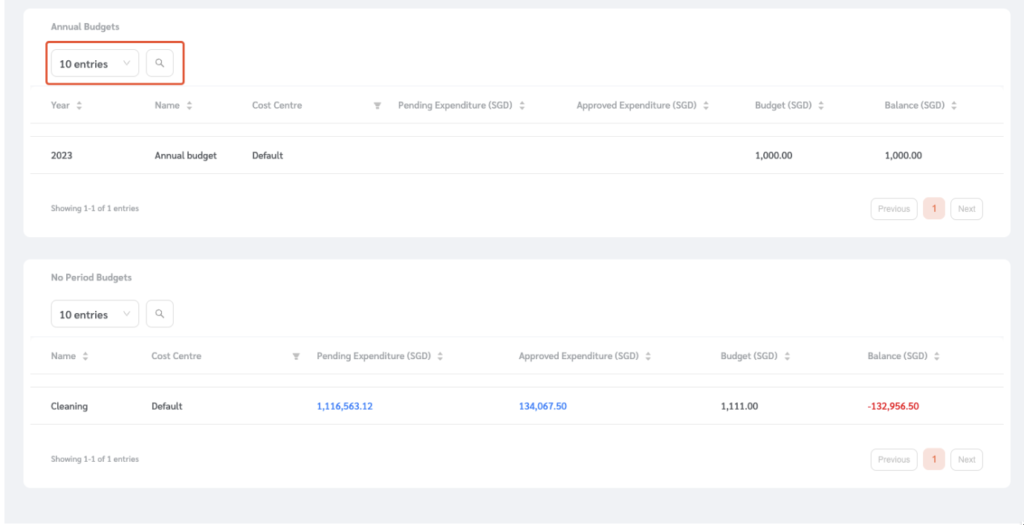 When expenditures are created, they will be allocated to the budget based on the specified cost centre.
Pending and approved expenditures will appear on this column.

The numbers in blue are clickable to show the expenditures in question.