FacilityBot enables managers to create unique QR codes and embed survey forms into the QR code. Building users can scan the QR code to populate the survey. 
Creating a New Survey QR Code
Log into FacilityBot Manager Portal.
Go to Features then Surveys.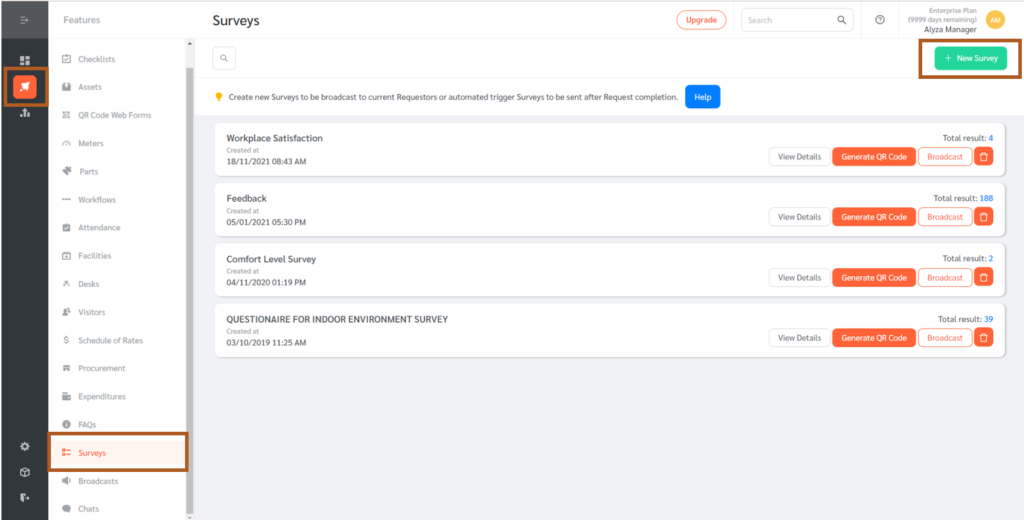 Click on the +New Survey button.
Fill in the details of the survey including the name and solicitation message.
FacilityBot also allows you to add a Quick Reply button along with the success message.
Construct the survey by creating questions using the "+" button on the far right. Short answer questions (free text), multi-choice answer questions (select multiple answers from several options), or single-choice answer questions (select only one answer from several options) can be used.
Once done, click Save.
FacilityBot will generate a unique QR code for the survey.
On the main page, click on Generate QR Code to show the unique survey QR code.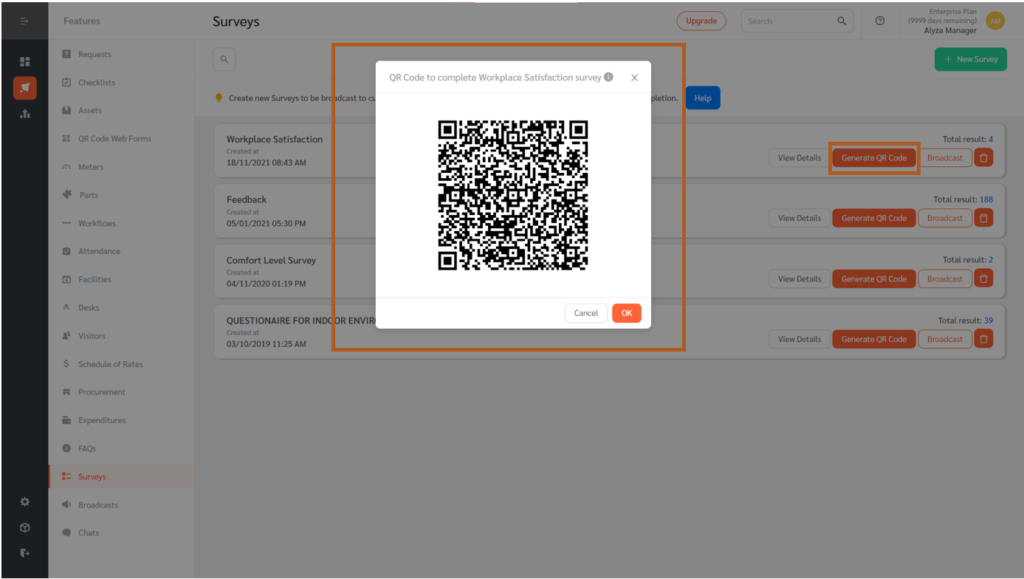 Scanning the QR Code to Populate the Survey
To scan the Survey QR code, open any QR code scanner.
Scan the Survey QR code.
The QR code will lead to a link where Requestors can populate the survey.