Facility managers may need to track the status of their licenses such as Fire Safety Licenses. FacilityBot's Licenses feature help managers track and organize licenses required for operations. Facility managers can receive email reminders before renewal. 
Customizing License Fields
You may configure additional License fields that you would like to store additional License information
Log in to FacilityBot Manager Portal.
Go to Features then Licenses.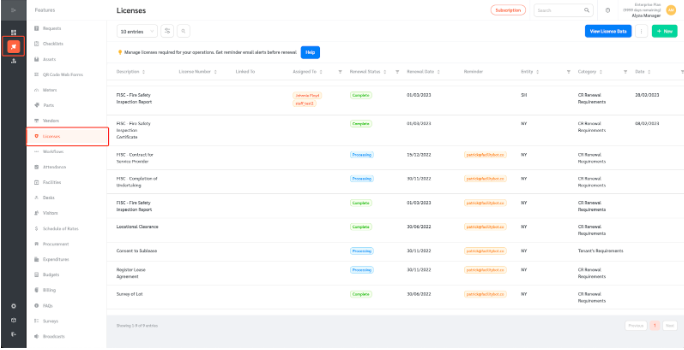 Click on the 3-dot menu then Manage License Field.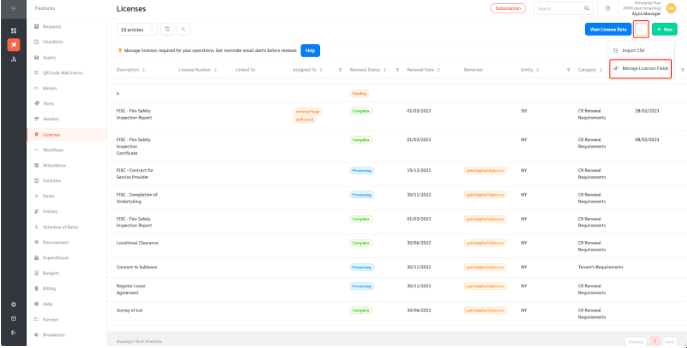 Click on the + Add Field button to add a new field. You may add a free text or a date field. 
Edit the name of the field using the pencil icon or delete the field using the bin icon. 
Once configured, click save.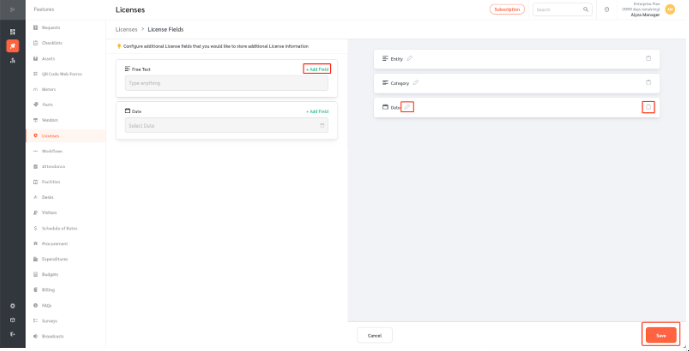 Creating a New License
Click +New on the far right to create a new license.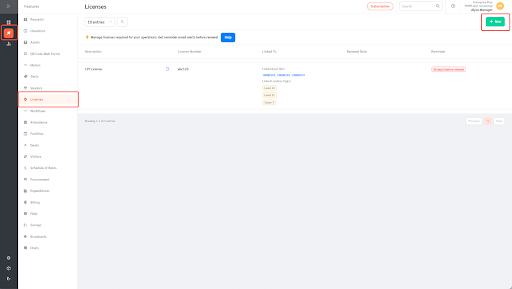 Enter the license description and number 
FacilityBot allows you to attach the license PDF document.
You may also link the license to an asset or add a location tag.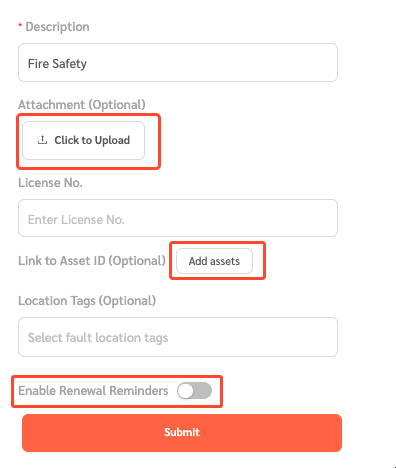 Toggle Enable Renewal Reminders on to receive alerts when the license is near the renewal date.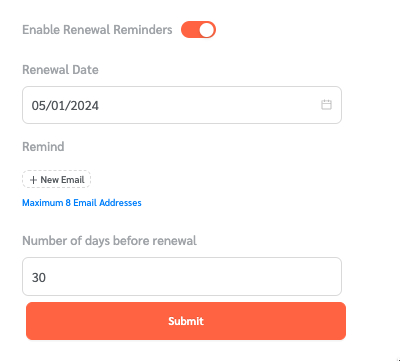 Enter the date of renewal and the email addresses of individuals you want to notify when the renewal date is near.
Select the number of days before renewal when the email will be sent.
(Note: Multiple number of days before renewal can be selected.)
Once done, click Submit. FacilityBot will send the alert email.
Assigning Licenses
Managers can assign Licenses to other account holders so they know they need to take action and update the status of the License renewals. For Responders, they can only view Licenses that they have been Assigned.
Hover on a selected license to show additional actions that can be taken. 
Click on Assign to.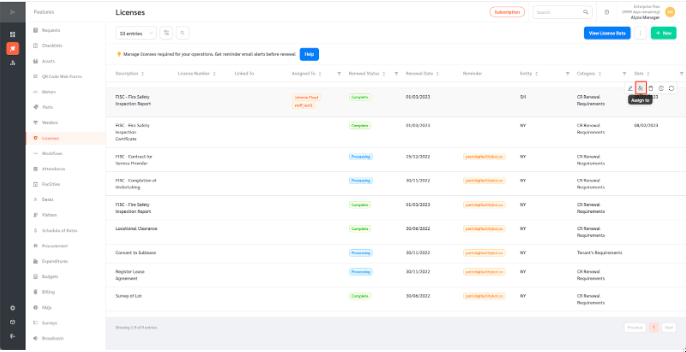 Select the accounts that the License will be assigned to.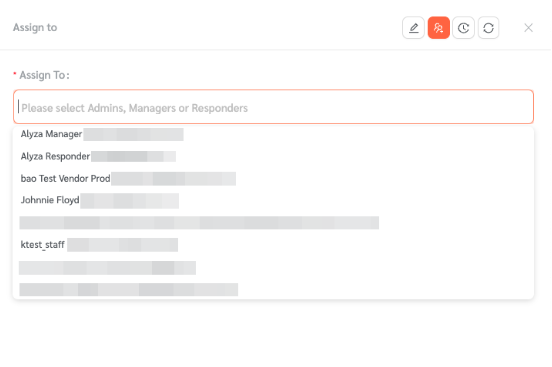 Once done, click the Assign button.
When the Responder logs in to the Responder Web Portal, he will be able to view the license and update its status.