FacilityBot allows Requestors to request to chat with a Facilities Management staff using the "Chat with Staff" feature.
Facilities Managers may find it useful to trigger an email to alert the staff whenever a Requestor requests to chat with a staff.
Using FacilityBot's intuitive dropdown interface, an email can be automatically triggered when Requestors click or type "Chat With Staff" in messaging channels.
Creating the Automated Workflow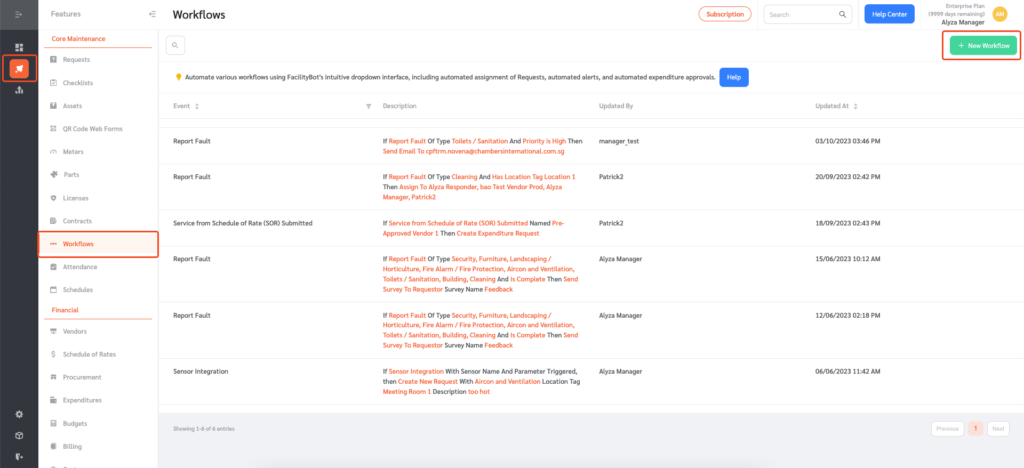 Log in to FacilityBot Manager Portal
Go to "Features" and select "Workflows".
Click on the "+ New Workflow" button on the upper right.
Select "Chat With Staff" from the "Event" drop-down menu.
Then select "Send email" from the actions menu.
Enter the email address of the individual you want to send the email to.
Once entered, click on the "Save" button to save the changes.

Testing the Workflow
To test the workflow automation, go to Telegram.
Type "Chat With Staff" or click the "Chat With Staff" quick reply button.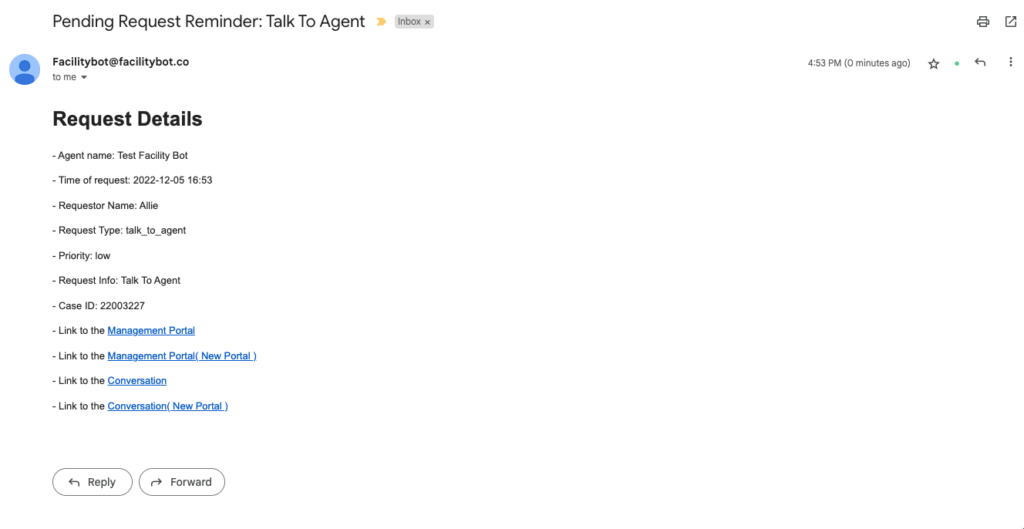 FacilityBot will automatically send an email based on the workflow we just created.