FacilityBot's attendance feature enables facility managers to track the attendance of Responders at sites.
Toggling the Attendance Feature `On`
To active the attendance feature, ensure that it is toggled `On` in Settings > Features
Managers / Admin can also configure whether an image is required to be submitted for each check-in.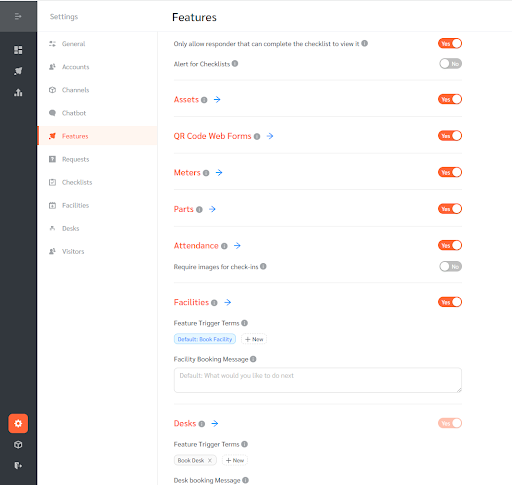 Creating New Sites
Managers can create sites where Responders can check in at.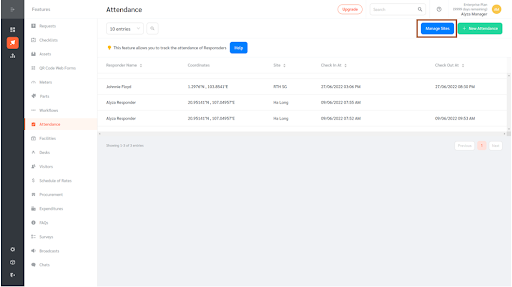 Go to Manage Sites.
Click on the + New Site button to create a new site.
Enter the name of the site. Then set the latitude and longitude coordinates for the site and the distance from which check-ins will be regarded to be at this site. Here is an easy way to find latitude and longitude coordinates in google maps (https://support.google.com/maps/answer/18539).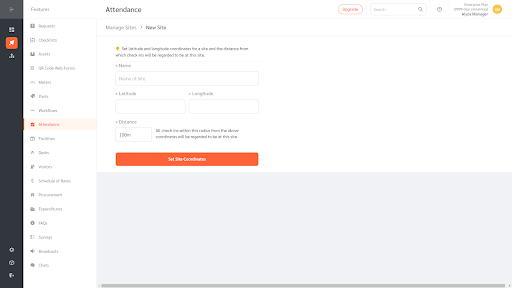 Once done, click on Set Site Coordinates.
Edit the site information by clicking on the pen icon or delete it by clicking on the bin icon.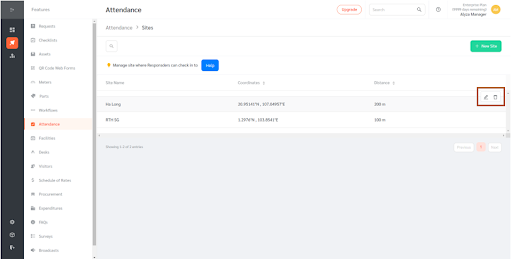 Adding New Attendance
Log in to FacilityBot.
Navigate to Features, then Attendance.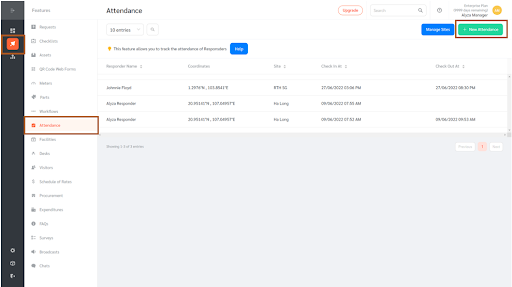 Click on + New Attendance to create a new attendance.
Select the Responder you would like to create an attendance for.
Enter the site as well as the check-in and check-out times.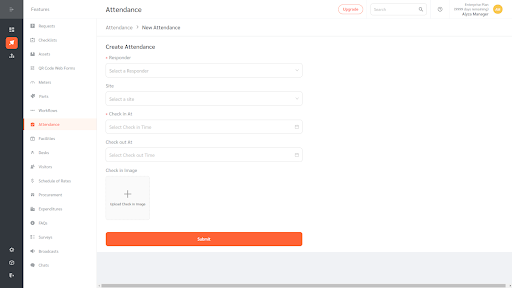 Once all information has been entered, click Submit.
Note that a Responder can only check in at one single site at any one time. The Responder must check out from a previous site before checking in again at another site.
Checking In and Out Through FacilityBot Mobile App
Responders can also check in and out using the FacilityBot mobile app.
Log in to the FacilityBot mobile app.
Click on the three-bar menu, then Attendance 
Click on the Check in button to check in.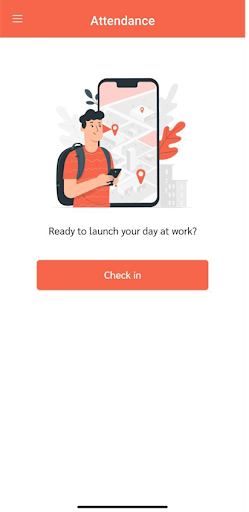 FacilityBot allows responders to attach a photo to verify their location.
Once attached, click Submit. If the Responder's GPS location is within the specified radius of a site, then FacilityBot will automatically register the Responder to have checked in at that site.
To check out, click on the Check out button. Note that a Responder can only check in to one site at any one time. To check in at the next site, the Responder needs to check out from the previous site.