With FacilityBot's intuitive workflow creator, managers can automate the sending of expenditure approval emails to the appropriate approver.
Creating the Workflow
Log in to FacilityBot Manager Portal.
Go to "Features" and select "Workflows".
Click on the "+ New Workflow" button on the upper right.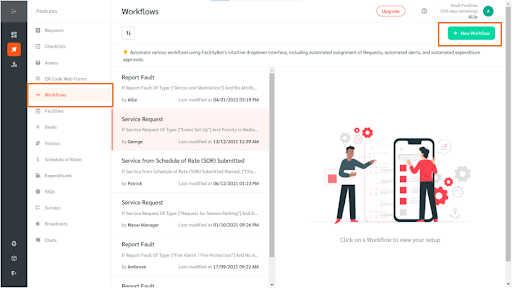 Select the "Expenditure Request Created" from the Events menu.
Enter the range of expenditure values that the approver is authorized to approve
Select either 

(a) "Approve": If the expenditure value that can be immediately approved 
(b) "Seek Approval From": If the approver already has a FacilityBot account
(c) "Send Approval Email To": If the approver does not have a FacilityBot account. Click "+ Add button" add email addresses.

Once done, click on the "Save" button.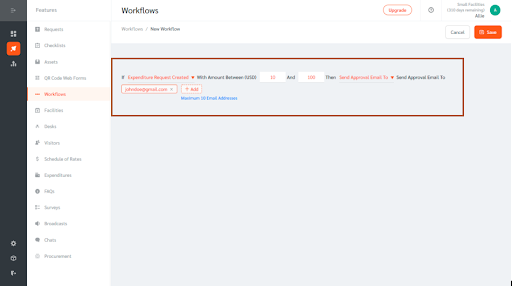 With this workflow in place, whenever an expenditure request is created within the specified expenditure range, an email will be automatically sent to the approver for approval.