The Asset Statistics charts and tables aggregate the asset data including the breakdown by requests and breakdown by expenditure.
To access this data, log in to FacilityBot Portal. Click on Statistics then Asset Statistics.
This data can be filtered by Date Range.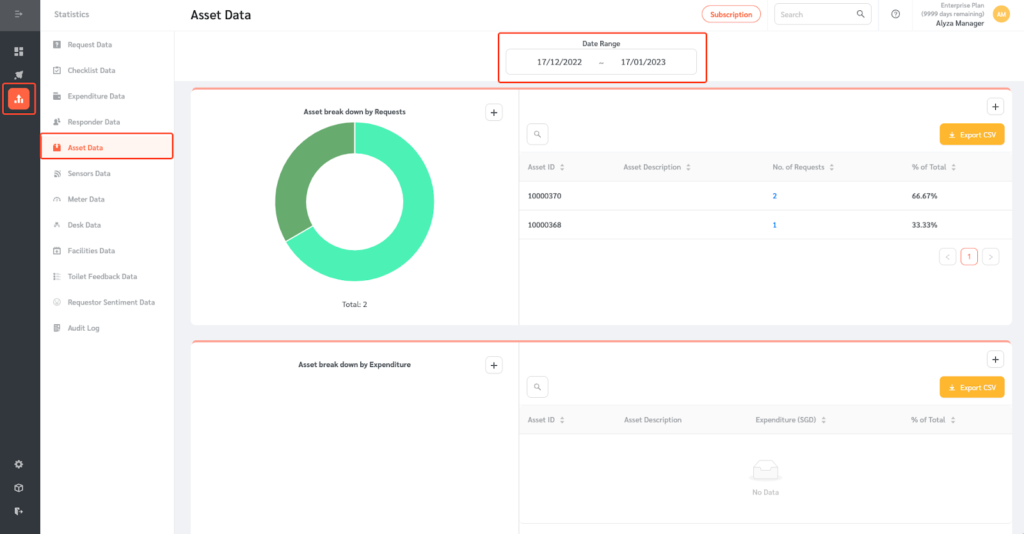 The left side of the page shows a pie chart view of the asset data while the right shows a table view.
Tables can be exported as a CSV file and added to a custom dashboard using the Plus icon.

The numbers in blue are clickable to view the Request or Expenditure in question.