Customer satisfaction is a key outcome for Facilities Managers. FacilityBot makes it easy to gather customer feedback after each request completion.
Using FacilityBot's intuitive dropdown interface, managers can automate the sending of a survey after a request is completed or after a fault has been rectified.
Creating the Automated Workflow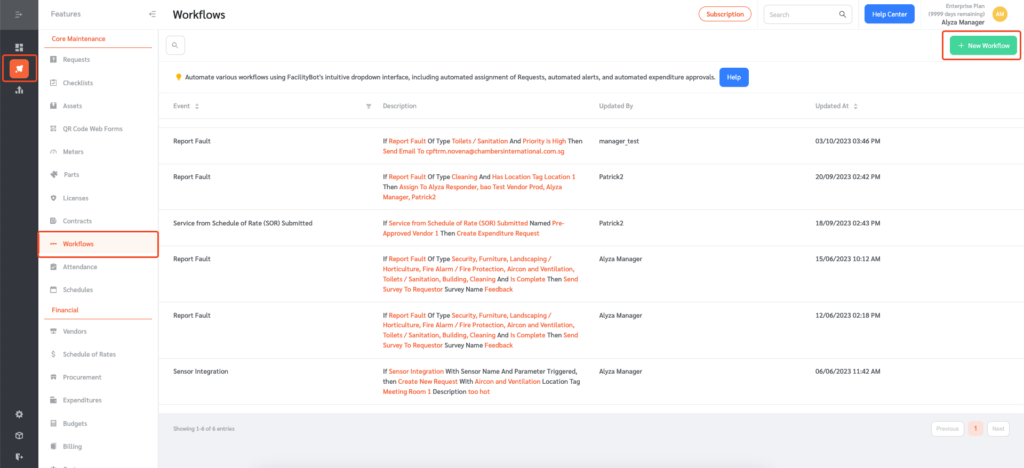 Log in to FacilityBot Manager Portal
Go to "Features" and select "Workflows".
Click on the "+ New Workflow" button on the upper right.
Select "Report Fault" or "Service Request" from the "Event" drop-down menu.
Select the Request or Fault Type you want to automate.
Select "Is complete" from the attributes dropdown.
Then select "Send Survey to Requestor" from the actions menu.
Pick the appropriate survey that you would like to send to the Requestors from the drop-down menu.
Once a survey has been selected, click on the "Save" button to save the changes.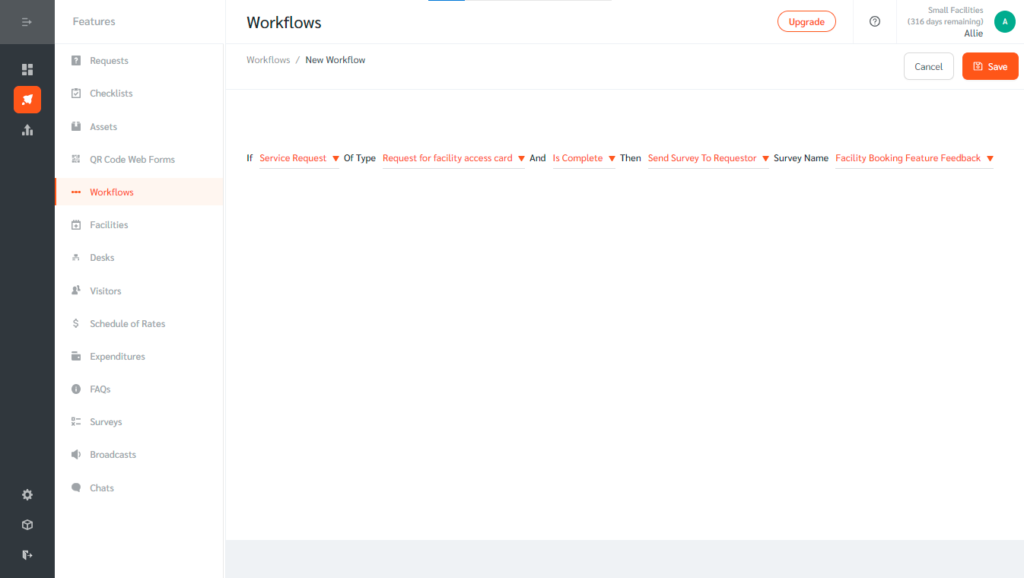 Now a survey will be sent to the Requestor through the messaging platform every time a request of the specified type is complete.