Technicians may sometimes be required to record meter readings while completing preventive maintenance checklists. FacilityBot makes this easy by allowing meter readings to be recorded as part of a checklist.
Adding a Meter Reading to the Checklist
Log in to FacilityBot Manager Portal.
Go to Settings then Checklists.
Click on the "+ New" button on the upper right. Checklists can be created from a blank template or using a checklist template from FacilityBot's template library.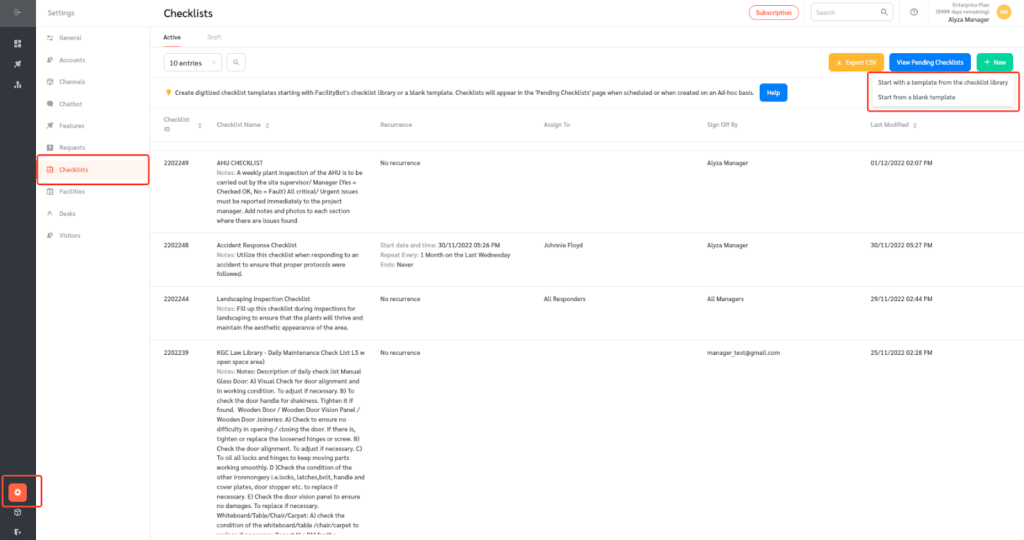 If Create With A Template From The Template Library is selected, find and configure a checklist from the public checklist library.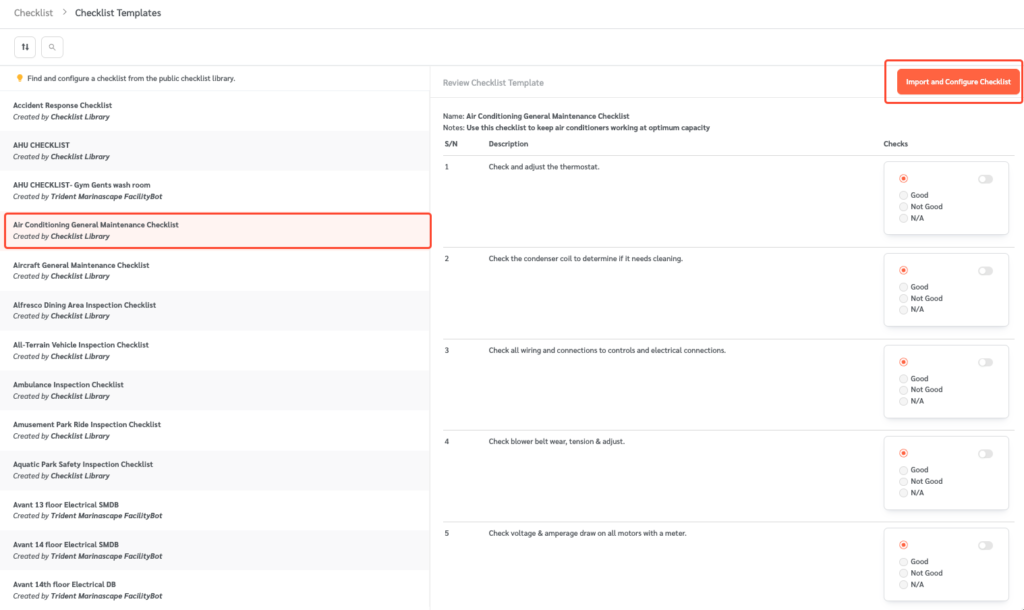 Scroll down and click on + Add New Row to create a new row.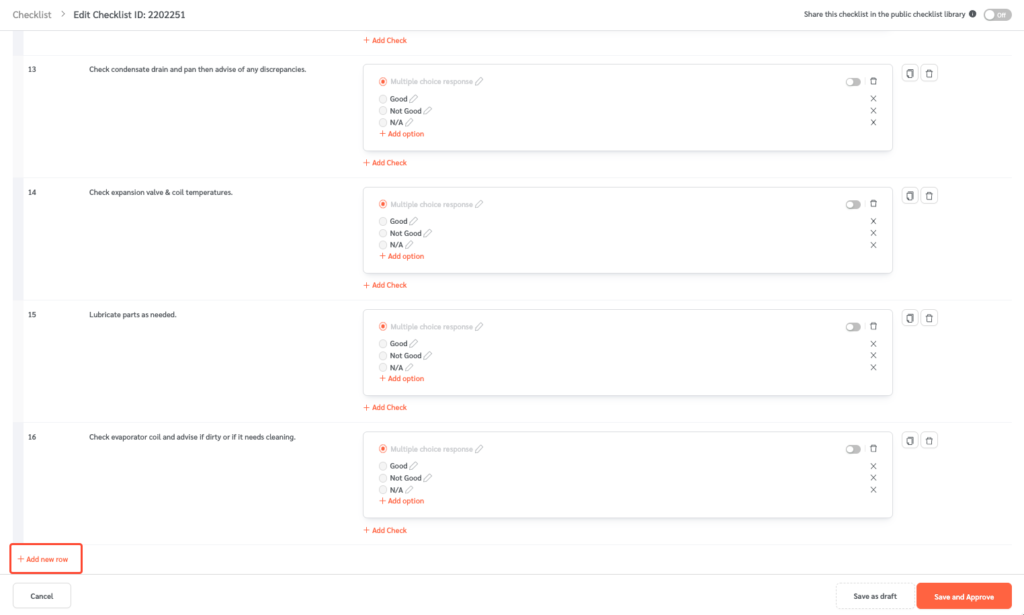 Type a description and select Meter Reading as the check response.
Select the Meter you want to create the meter reading for.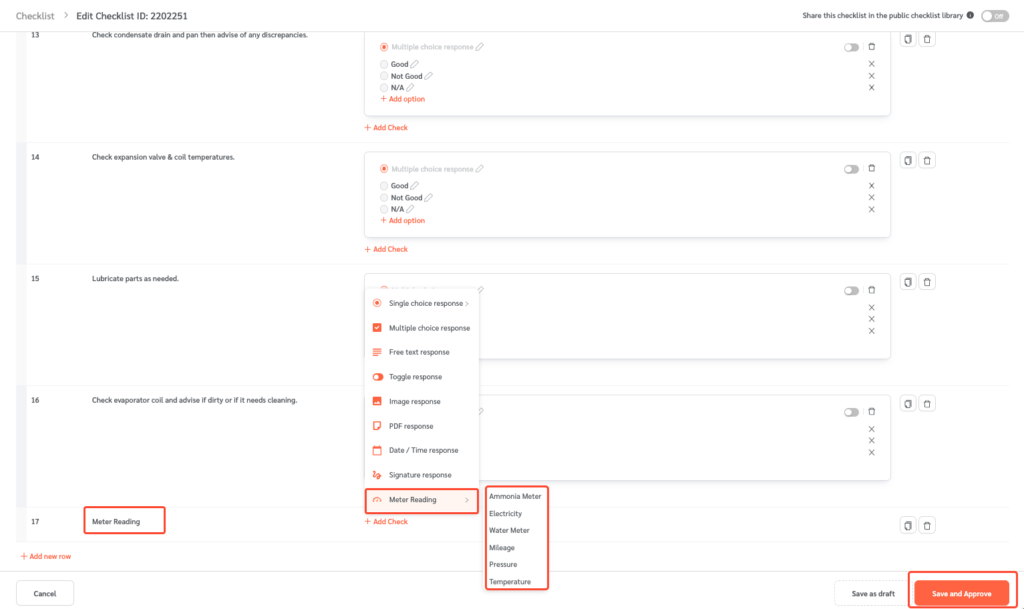 Once done, click Save and Approve to save the changes.
Completing the Checklist
Reponders can complete the checklist using the FacilityBot Mobile App.
Select the checklist you want to update and click on Update Checklist.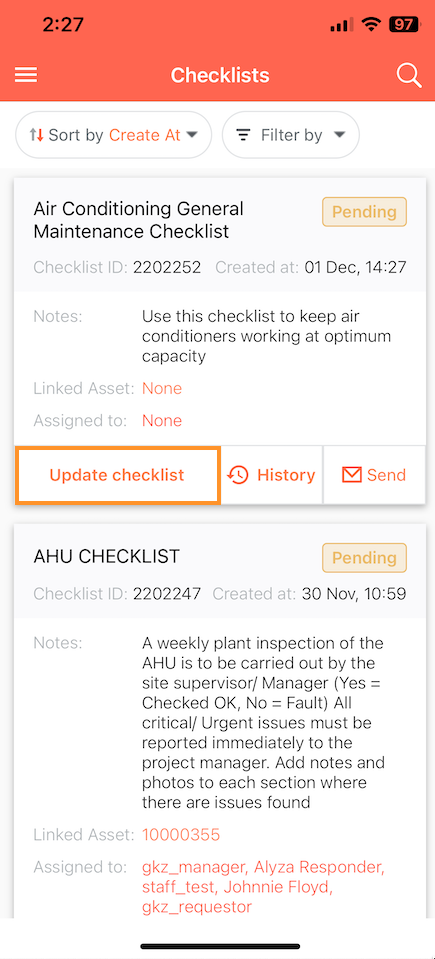 Complete the checklist as appropriate and enter the meter reading.
Enter a remark if applicable and click on Complete to save the changes.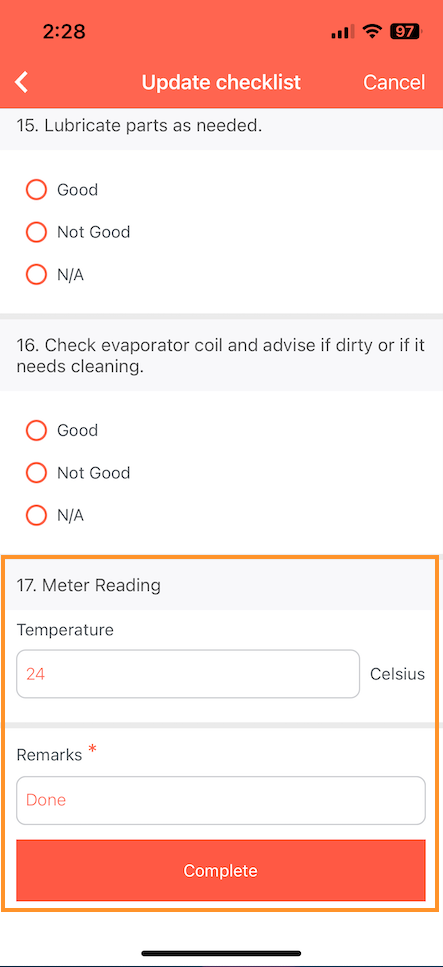 FacilityBot will log the changes and automatically update the meter reading.
Viewing Meter Reading Updates
To view the new meter reading,
Go to Features then Meters.
Hover on the meter and click on the New Meter Reading Icon.
The meter reading history will be updated with the new meter reading from the checklist.