Facility managers often maintain an inventory of spare parts in order to be able to quickly repair equipment. FacilityBot's Parts QR Code allows FacilityBot Mobile App users to easily view and upate the parts' quantity via their FacilityBot Mobile App.  
Creating Parts QR Code
Log in to FacilityBot Manager Portal.
Click on Features then Parts.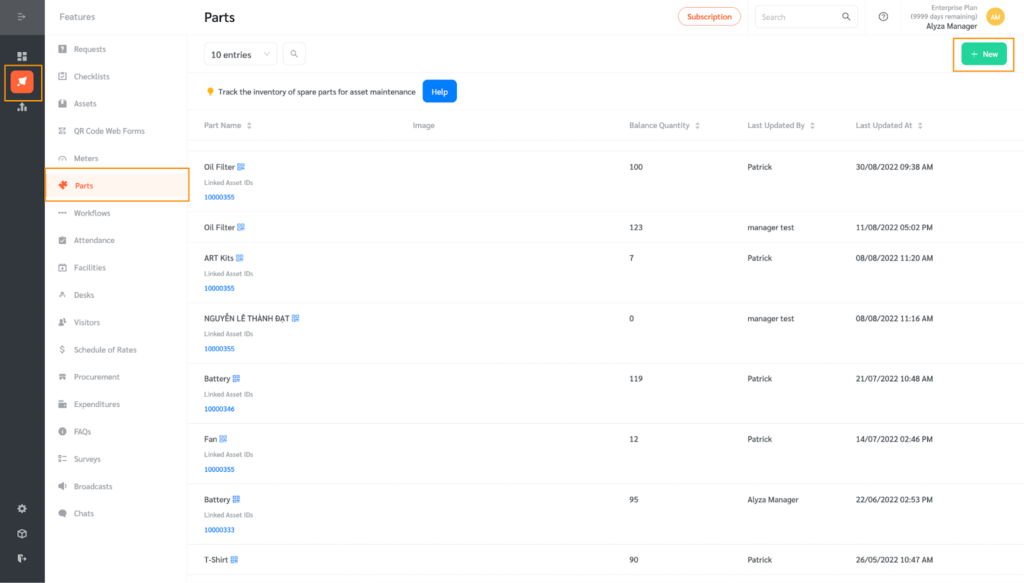 Click on the + New Button to create a new part.
Enter the name of the parts and the starting quantity.
(Note: FacilityBot also allows you to link this part to asset(s) to be able to view quantities of parts associated with the asset(s).)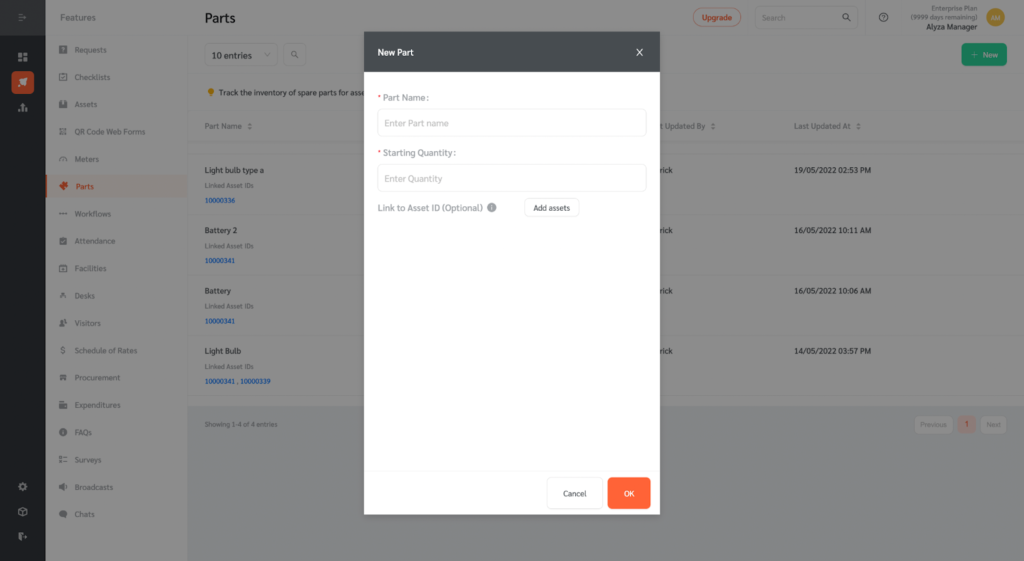 Once all information has been entered, click Submit. FacilityBot will automatically generate a unique QR code for the part.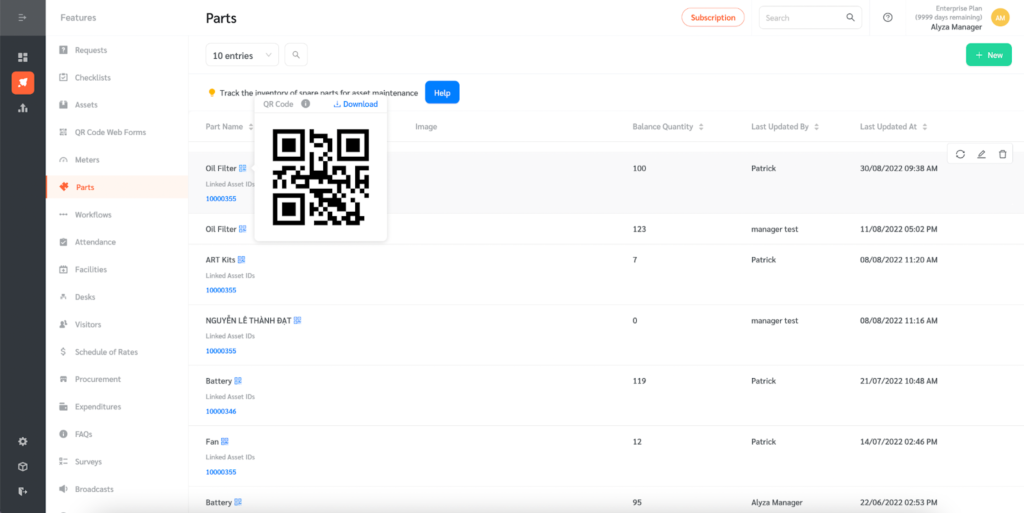 Updating Parts Quantity by Scanning the QR Code
Responders can use the FacilityBot Mobile App to scan the Parts QR Code and update parts quantity.
Open the FacilityBot Mobile App and click on Update Part Quantity.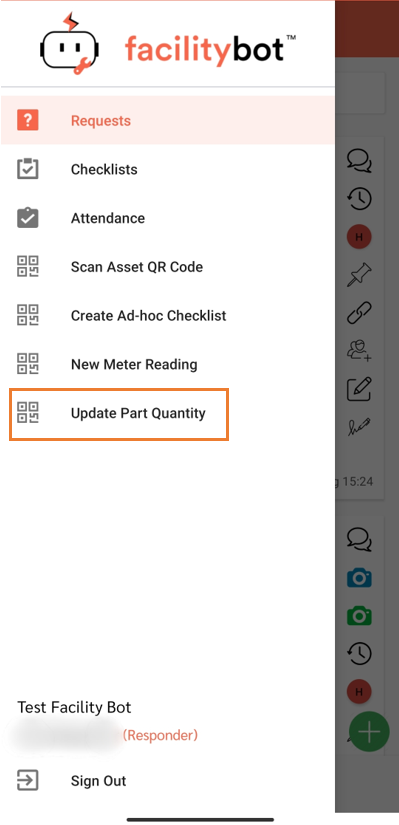 Enter the change in quantity as well as the reason for the change.
(Note: Responders may also link the quantity change to requests if the part is being used up arising from a request or fault report.)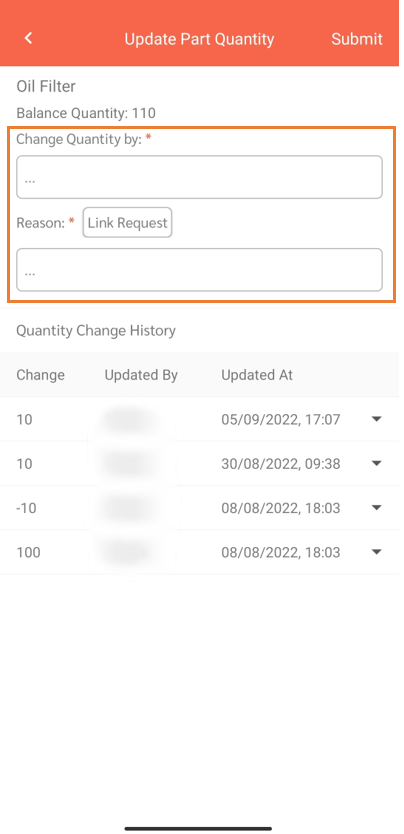 Click on the arrow button on the right to show the reason for the quantity change.
Click Submit once all changes have been made.
FacilityBot will record all changes made.