The Checklist Statistics charts and tables aggregate the current statuses of all checklists and their average pending and processing times.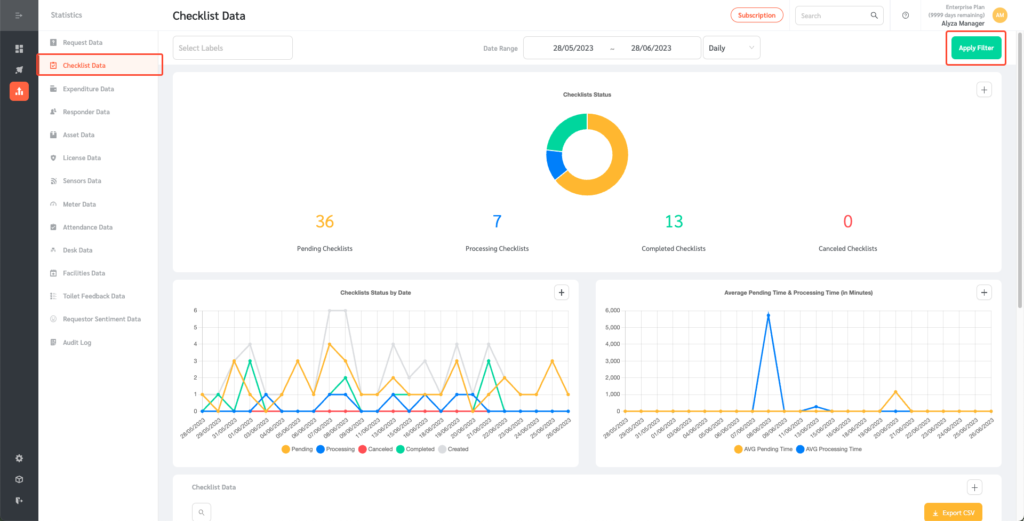 This data can be filtered by Date Range. You can also view the data in Daily or Monthly periods
Once the filter has been selected, click on the "Apply Filter" button.
Checklist Data Table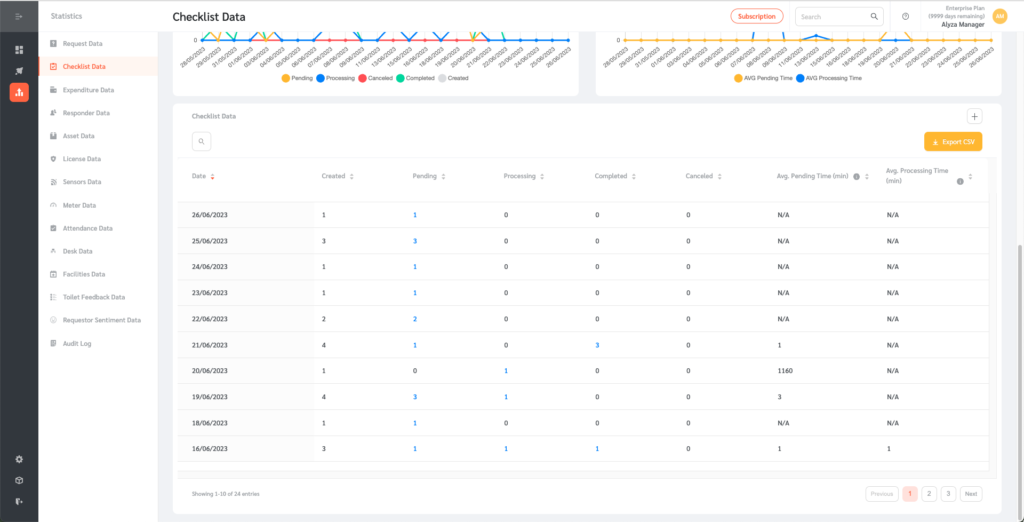 The Checklist Data Table shows checklist statuses in a table format. The numbers in blue can be clicked to show the checklists in question.
The Checklist Data can also be exported as a CSV file by clicking on the "Export CSV" button.