Responders can scan Parts QR Code to update the parts quantity using the FacilityBot mobile app.  FacilityBot will record the changes on the Quantity Change History.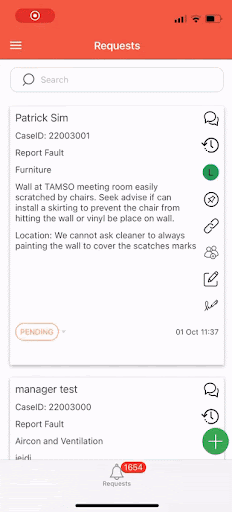 Use the FacilityBot Mobile App to scan the Parts QR Code and update parts quantity. 
Open the FacilityBot Mobile App.
Click on the menu on the top left.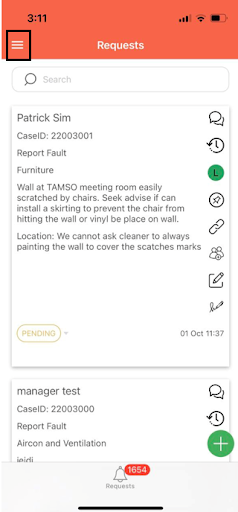 Click Update Part Quantity.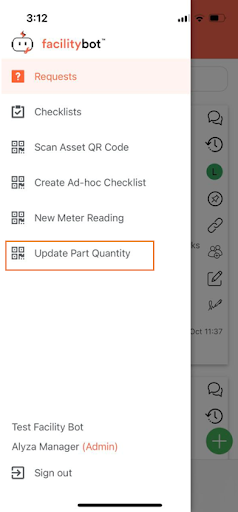 You will be redirected to the page to update the quantity. 
Enter the change in quantity as well as the reason for the change. Responders may also link the quantity change to service requests.