Facility managers can track utility consumption and asset usage using FacilityBot's Meters QR Code. FacilityBot's Meters QR Code allows Managers and Responders to easily view and update Meter readings using the FacilityBot Mobile App. 
Creating a Meter QR Code
Log in to FacilityBot Manager Portal.
Click on Features then Meters.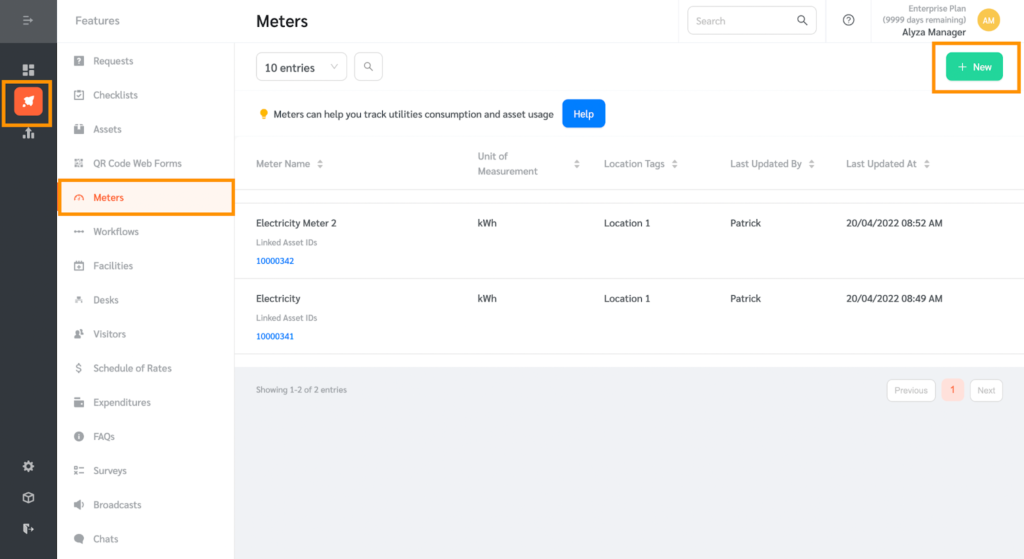 On the floating editing panel, enter the name of the meter you want to create as well as the unit of measurement.
(Note: FacilityBot also allows you to link the meter to an asset ID or sensor. Location Tags may also be selected. )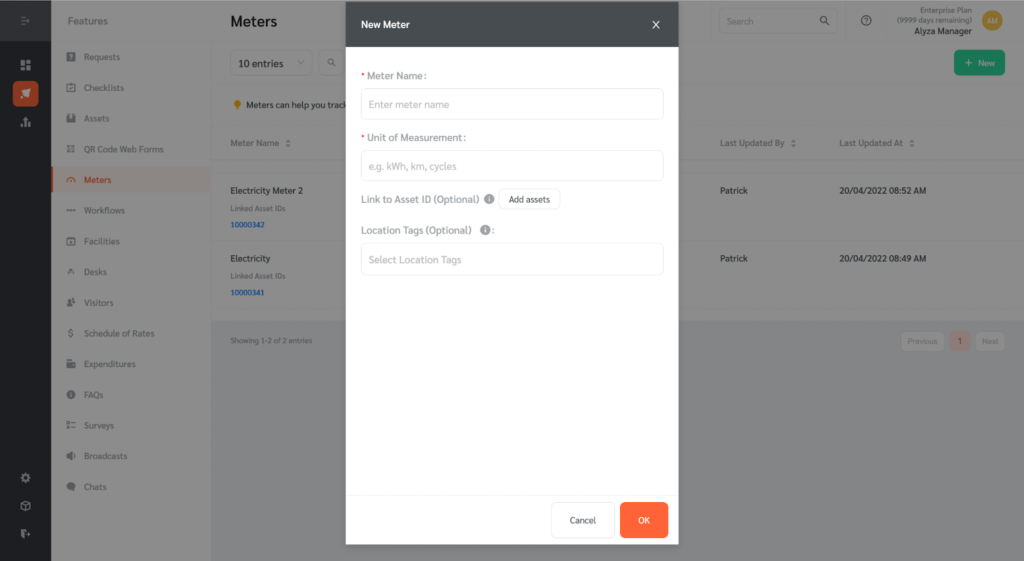 Once all necessary information has been entered, click OK.
FacilityBot will automatically generate a QR code for the meter.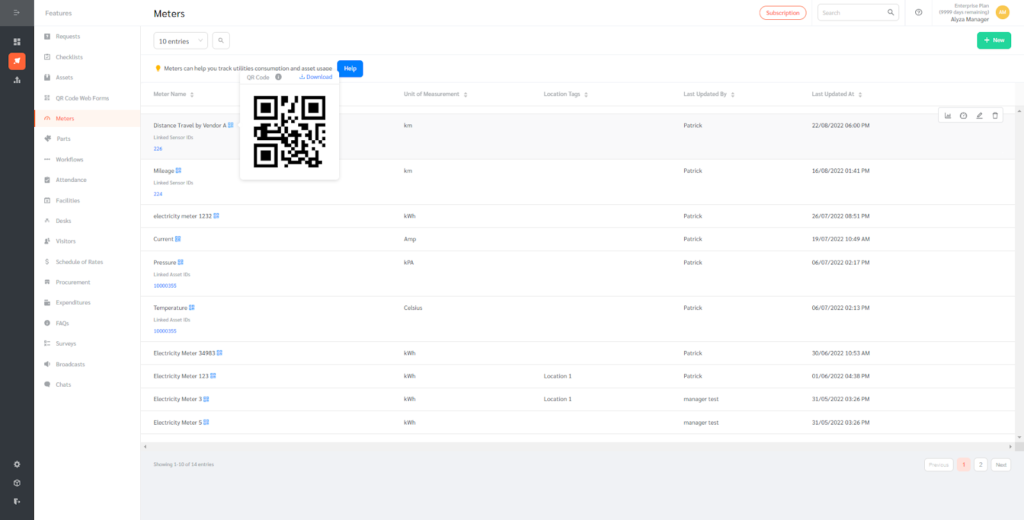 Updating Meter Reading by Scanning the QR Code
Responders can use the FacilityBot Mobile App to update meter readings
Open the FacilityBot Mobile App and click on New Meter Reading.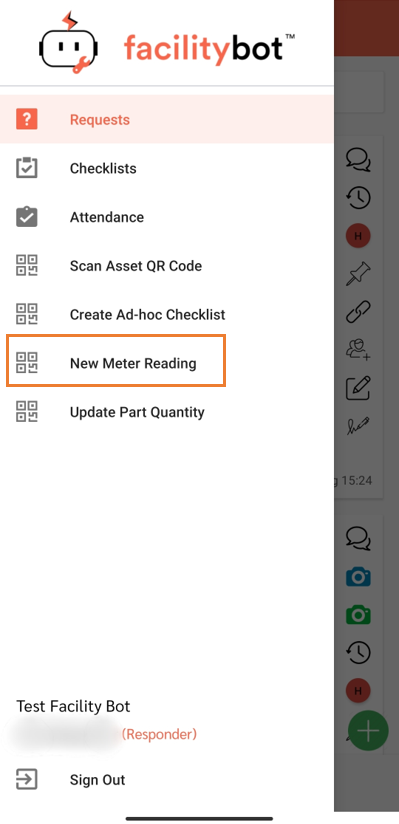 You will be directed to the page to update the meter reading.
The page also shows the Meter Reading History.
After updating the meter reading, click Submit to save the changes.