Admins and Managers can select features they would like to use and activate. The selected features can easily be configured using the Admin Portal.
Managing Features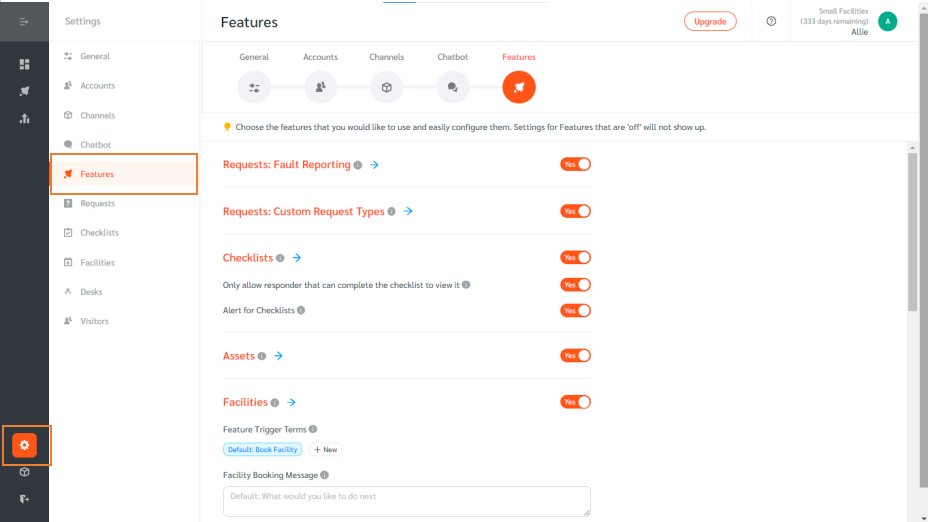 Log in to FacilityBot Admin or Manager portal.
Select "Settings" and click on "Features"
The page shows the features that you can enable and configure.
The toggles can be used to enable or disable features. To configure a selected feature, click on the arrow button beside the feature.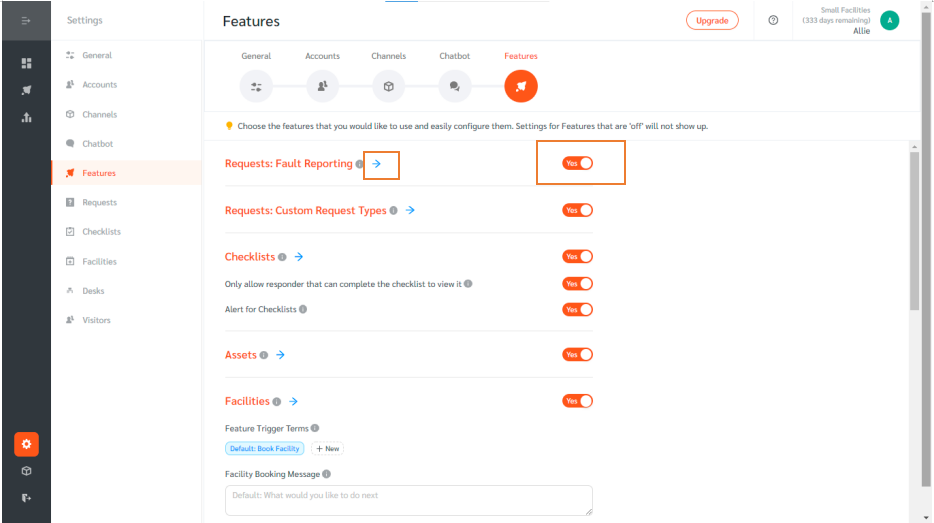 Summary of Features
The Fault Reporting feature enables Requestors to easily make fault reports through multiple channels using FacilityBot's fault report form. 
Custom Request Types allow you to configure customized forms for each request type. Requestors fill up the respective forms to make that request.
The Assets feature allows you to import a list of assets, link fault reports, and checklists to the assets, and easily view the maintenance history of that asset.
The Facilities feature allows the setup of common facilities such as meeting rooms or tennis courts. Requestors can easily book these facilities through the messaging channels.
The Desks features allows the setup of HotDesking within offices. Requestors can easily book these desks through the messaging channels.
The trigger terms for Facilities and Desks can be configured. For example, you may wish to allow both "Book Room" and "Book Facilities" for facilities booking and "Book Desk" and "Book Hotdesk" to trigger a desk booking.