Log in to your Zapier account.
Create a new Zap.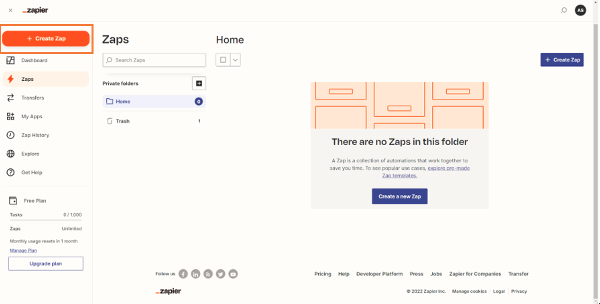 Choose the app event. Select Google Forms as the trigger. This starts the Zap when something happens in an app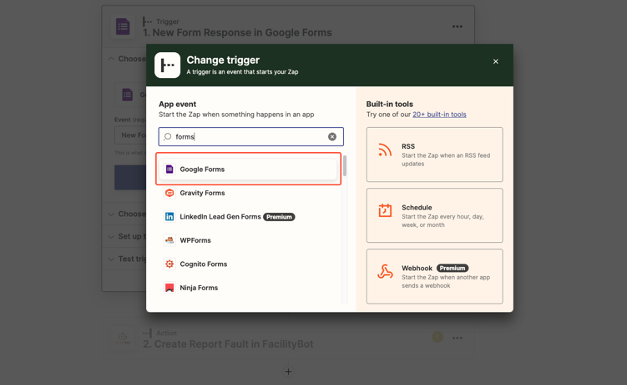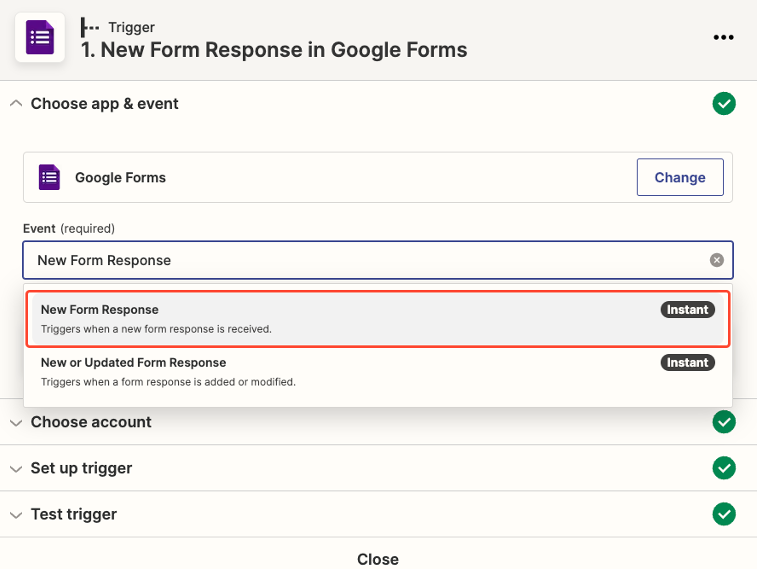 Connect your account to Google Forms.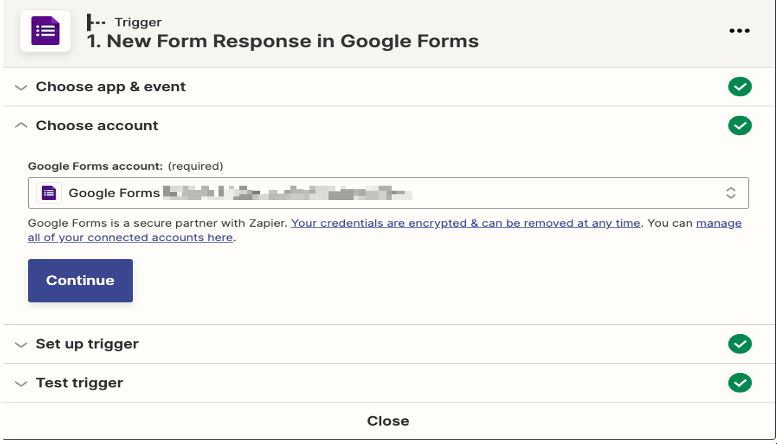 Choose the action to be taken whenever the trigger occurs.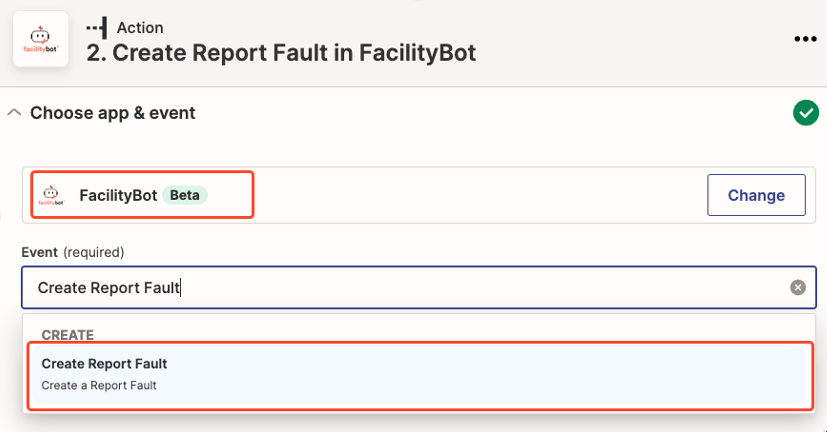 Connect your FacilityBot account.

Enter the API key. It can be found on Integrations > Zapier on the the FacilityBot portal. Once entered, click on "Yes, Continue."

Customize the Zap using the setup action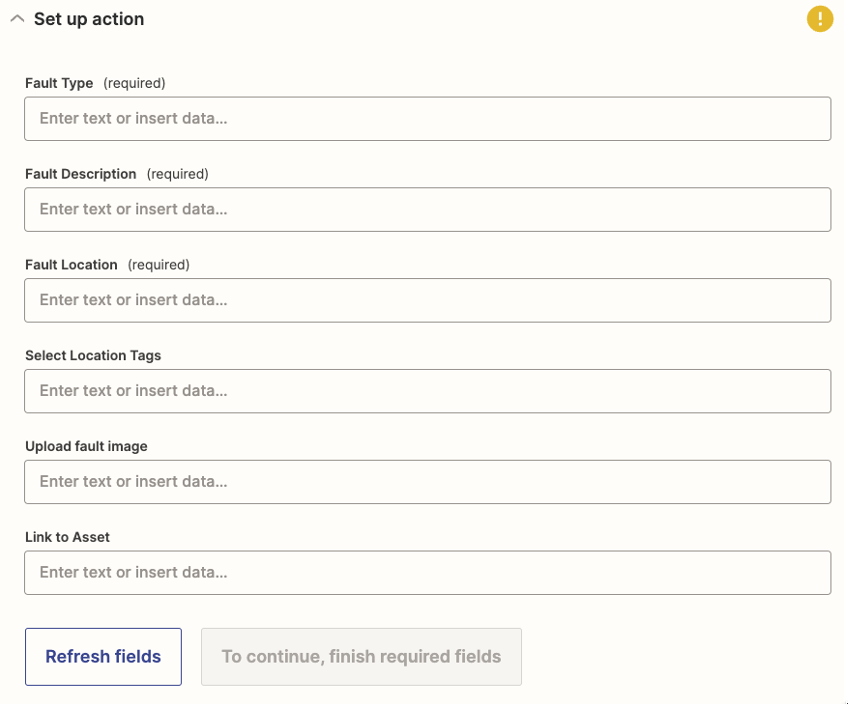 Once all required fields have been filled in, click Publish Zap.
Zapier will automatically create a fault report in FacilityBot for new Google Forms responses.