Requestors who make fault reports and service requests via email may wish to automatically receive a Completion Email attached with PDF report containing the Fault Images, Processing Attachments and Completion Attachments when a Responder closes the ticket. Images may also timestamp and geolocation.
Allowing PDF Reports to be Attached in the Email Update
To enable sending of email updates, Managers must first collect the requestor's email address.
Log in to FacilityBot Web Portal.
Go to Settings->Requests->Request Types.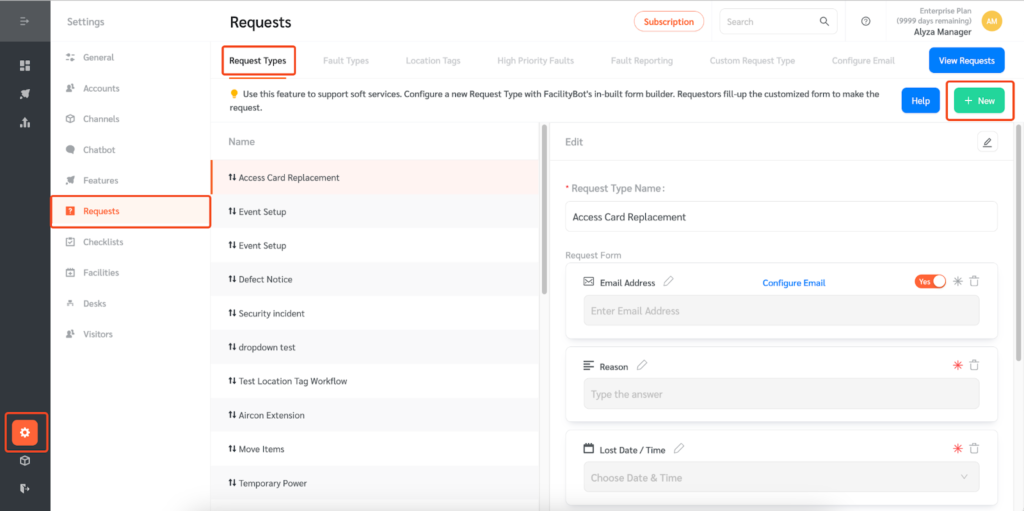 Click on "+ New" to create a new service request form type or edit an existing one to include an email address field.
Click on "+ Add Question" beside the email address field to add it to the form.
Turn this toggle on to allow sending of updates via email.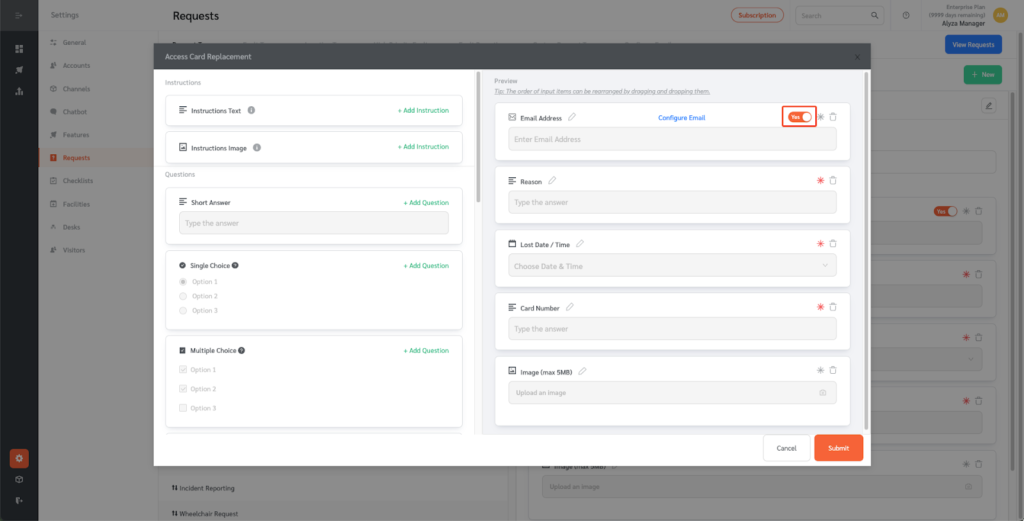 You can make this field required by clicking on the asterisk or configure the email updates to be sent by clicking on "Configure Email."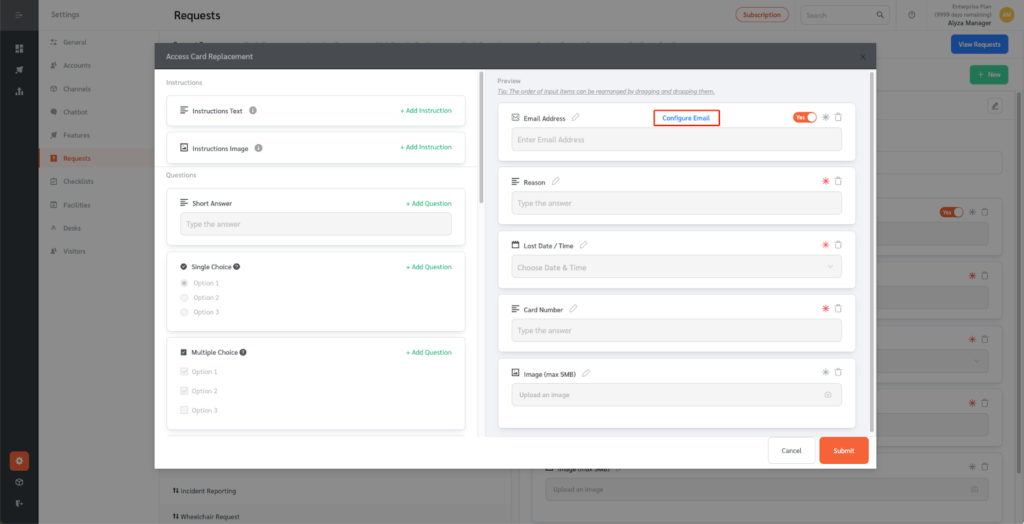 You will be redirected to a new page where you can configure the email updates.
Turn this toggle to "on" to include PDF reports in the Completion Email.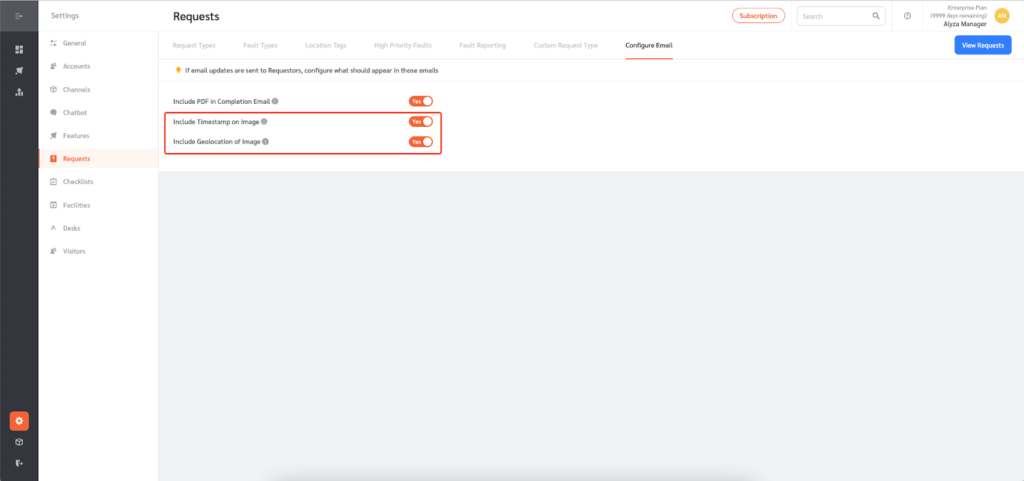 Attachment images may also include timestamp and geolocation when these toggles are "on."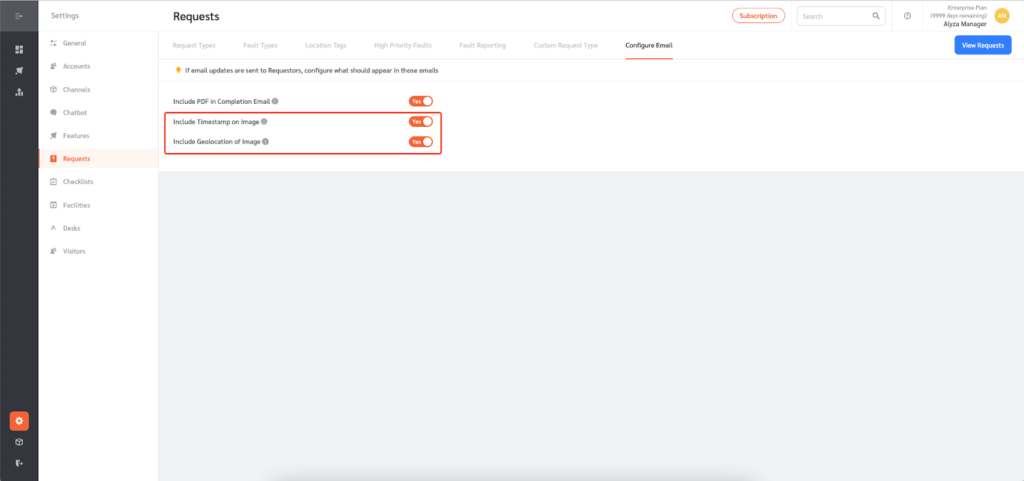 Whenever a responder completes a service request, FacilityBot will automatically attach the PDF report with Fault Images, Processing Attachments and Completion Attachments to Completion Email. Timestamps and Geolocation will be shown on the images.