The toilet feedback form in FacilityBot allows requestors and building users to rate the facility restroom by scanning a uniquely generated QR code. This QR code can be attached to the location so requestors can easily provide feedback by scanning it. 
Creating a New Toilet Feedback Form
Log in to FacilityBot Manager Portal.
Go to Features and select QR Code Web Forms.
Click the + New QR Code Web Form on the upper right.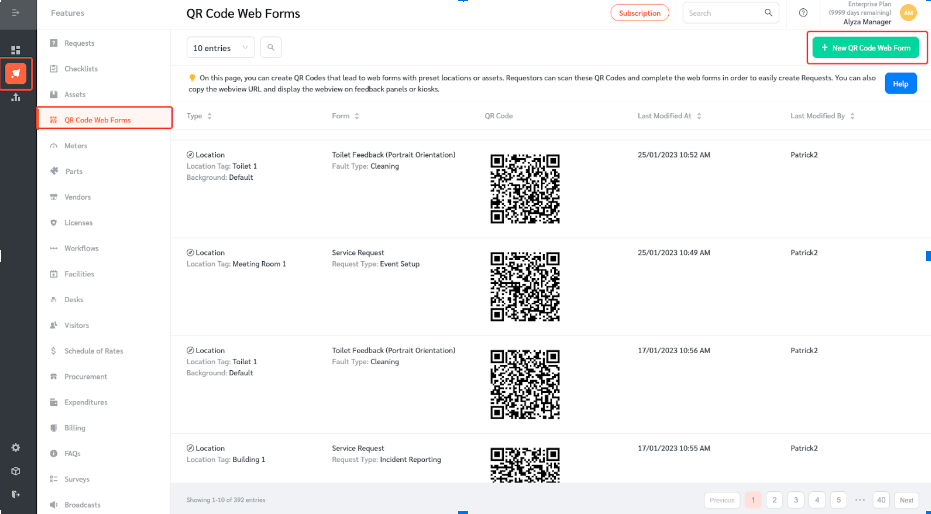 Create a new Location QR Code by selecting the "Location QR Code" shown on the editing panel.
You can choose a location tag that will be pre-set with the QR code. Do this by selecting a location from the Location Tag drop-down menu.
Select the "Toilet Feedback" on the Form Type drop-down menu. You can choose between landscape or portrait orientation.
Select the type of fault from the Fault Type drop-down menu.
You also have the option to select a background that will be used for the Toilet Feedback Form. You can choose white, default background, or upload a custom background.
Once all the information has been entered, click on the "Submit" button on the bottom right.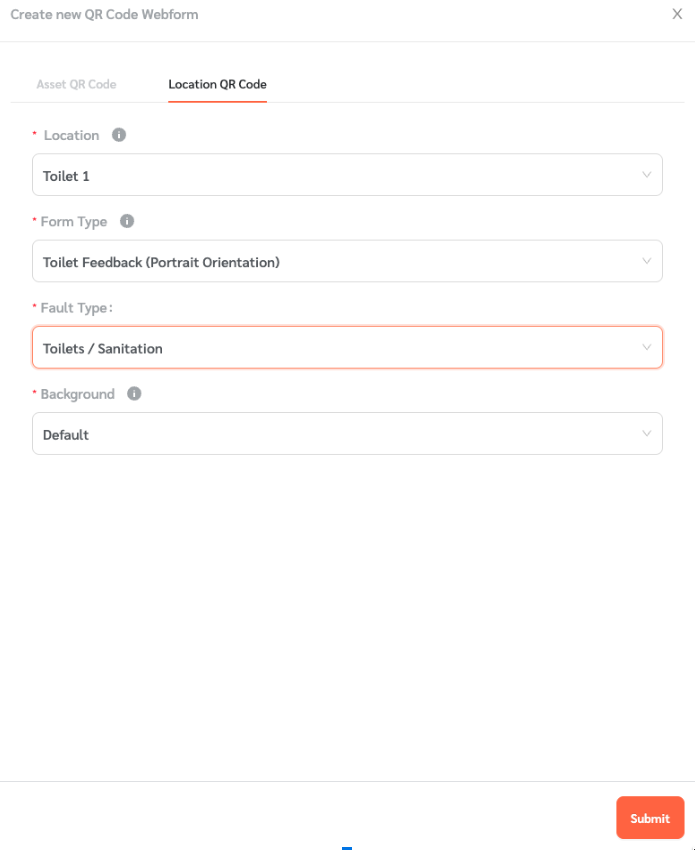 Viewing the Newly Created Toilet Feedback Form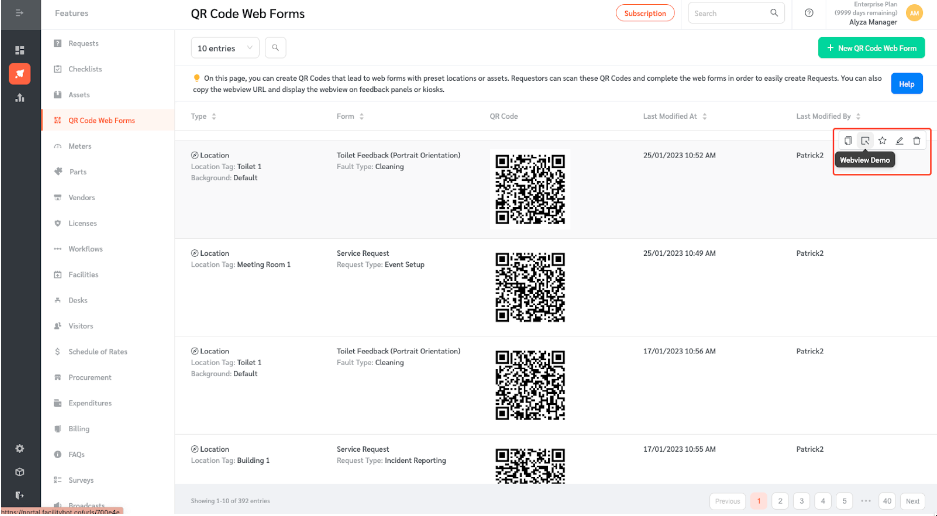 The Toilet Feedback Form you just created can be previewed by clicking on the "Webview Demo" icon.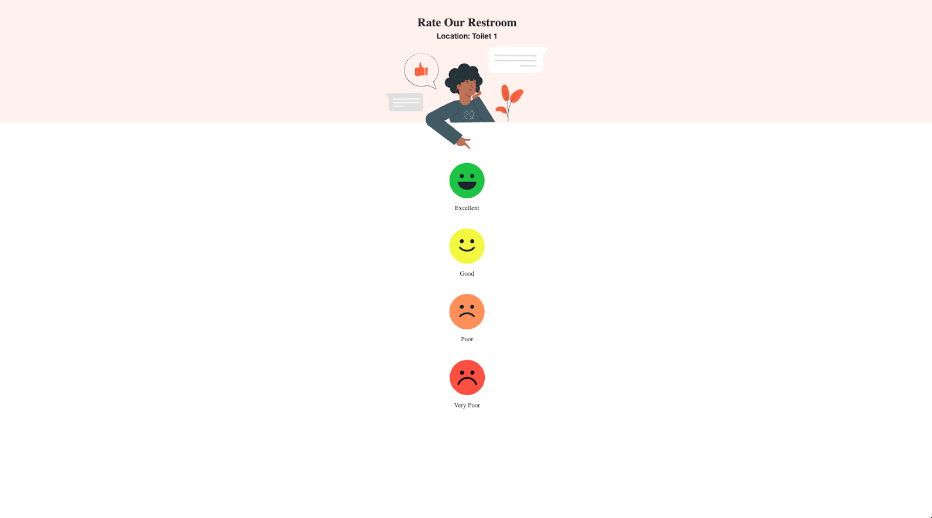 You can also view the results table of the form you created once responders provide feedback by clicking on the star icon.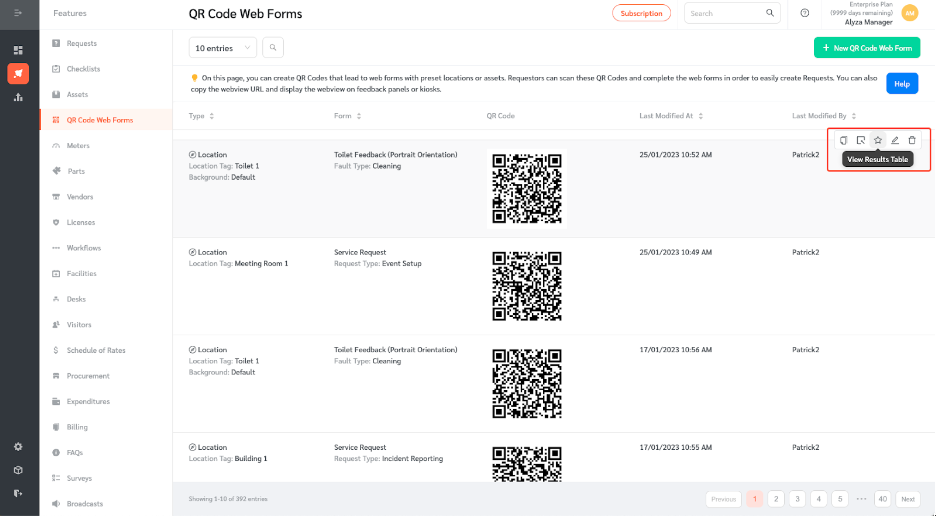 Once clicked, a panel will appear on the right where the results can be viewed in a table form.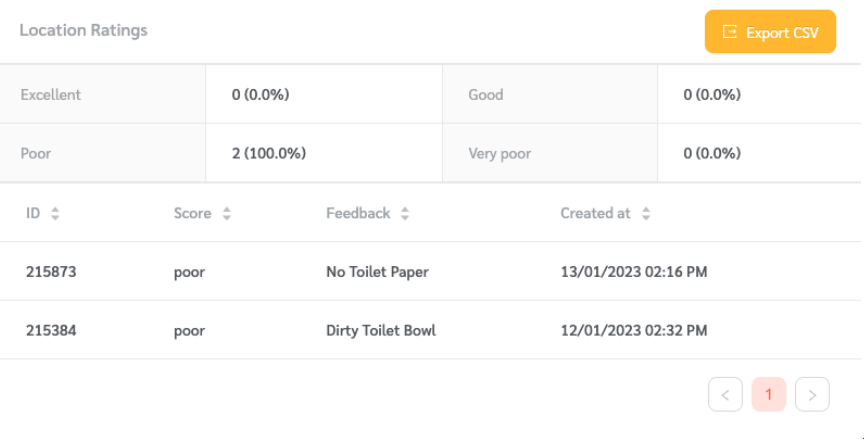 Scanning the QR Code to Populate the Toilet Feedback Form
The Toilet Feedback Form QR code can be scanned using any scanner to access the form.
Once scanned, requestors can provide their rating.
If a requestor rates the toilet 'poor' or 'very poor,' they can state the reason as to why they gave the said rating by selecting from issue given.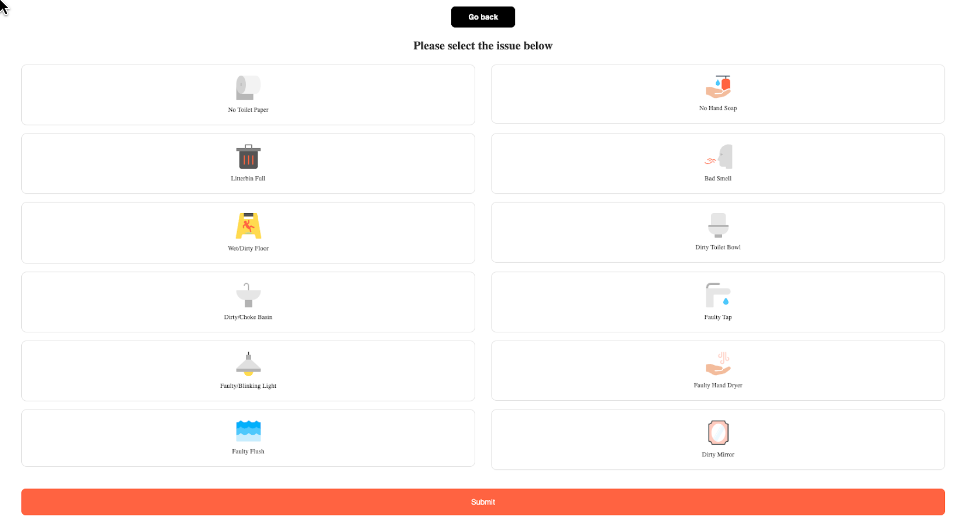 A new request will automatically be created based on the feedback that the requestor gave.