Facility managers can link meters to sensors. Once linked, FacilityBot will automatically update meter readings based on sensor data.
Linking Meters to Sensors
Log in to FacilityBot Manager Portal.
Go to Settings then Sensors.
Click on the "+ New" button on the upper right.
A floating editing panel will appear. Enter the sensor name and trigger condition.
Click on Add Meter to link the sensor to a meter.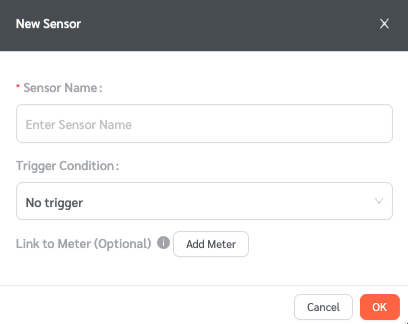 Sending Test Data
We can send test data to simulate the automation.
Mouse over on the sensor and click on Send Test Data.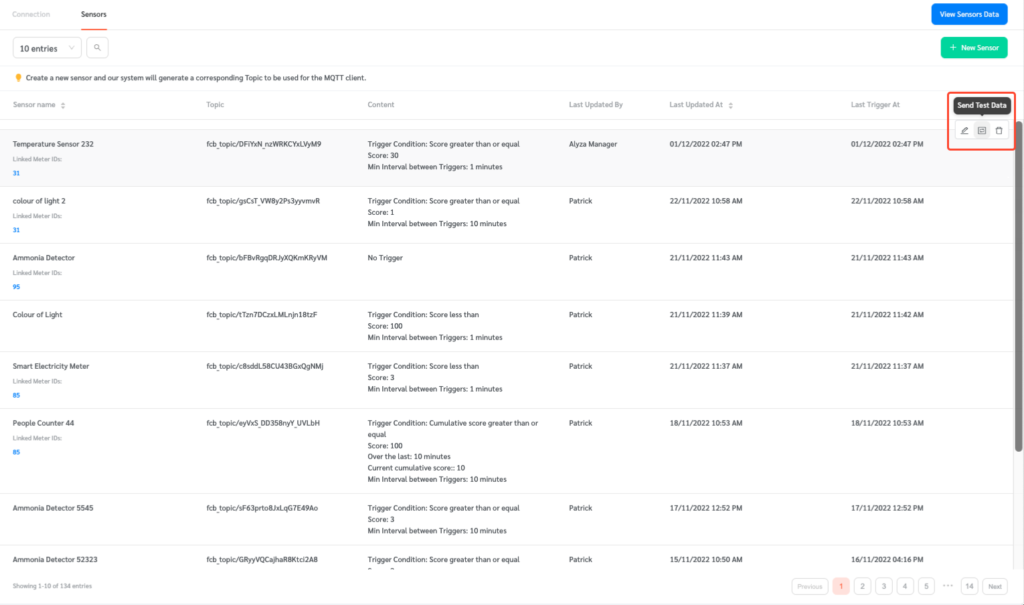 Send attest data using JSON format.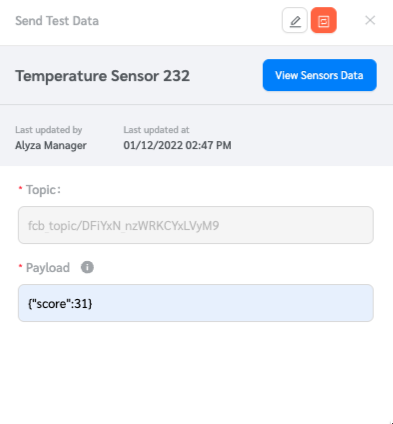 FacilityBot will log the changes and automatically update the meter reading.
Viewing Updated Meter Readings
To view the new meter reading,
Go to Features then Meters.
Hover on the meter and click on the New Meter Reading Icon.
The meter reading history will be updated with the new meter reading from the sensor.