Facility managers can integrate FacilityBot with Workplace to allow Requestors to make fault reports and service requests via Telegram.
Login to FacilityBot Web Portal then navigate to Integrations. The page shows the list of messaging channels you can integrate.
Select Workplace.
Click the "Integrate with Workplace" button
(Note: Only Workplace admins can integrate the bot.)
The server will redirect you to the Workplace page with the following pop-up.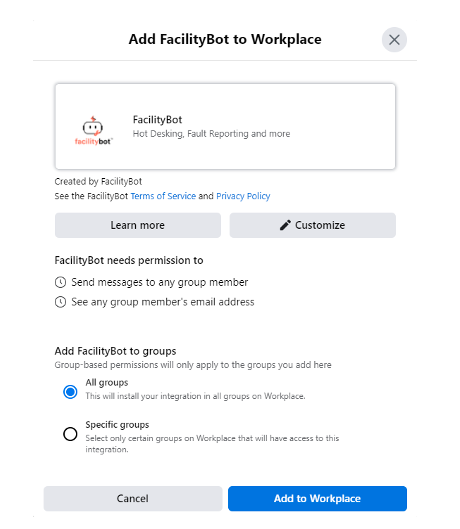 Select All groups and click Add to Workplace.
You may also notify members of all groups added about the new FacilityBot integration.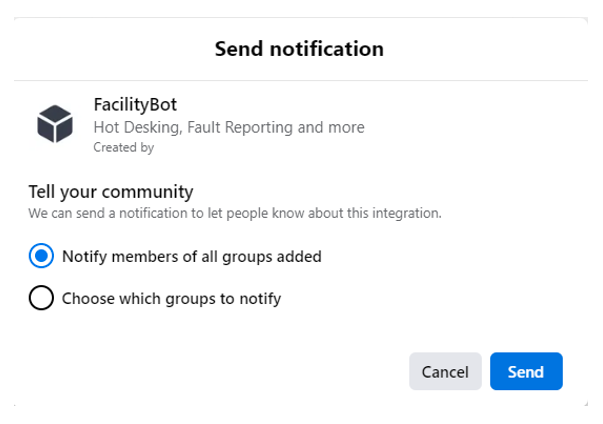 Once successful, you should see the FacilityBot app added to your Workplace in the Admin Panel -> Integrations page.