Admins and managers may want to view charts and tables displayed in a single-page dashboard in different ways. FacilityBot has an internal customizable dashboard that uses a widget-based approach. Current charts/tables available in the "Statistics" section can be added as "widgets" to the custom dashboard. Users can then configure parameters for that chart or table such as filters.
Creating a Custom Dashboard
Log in to FacilityBot Portal. The first thing you will see is the dashboard. FacilityBot gives you the option to view the default dashboard or create a custom one.
To create a custom dashboard, go to the Custom section.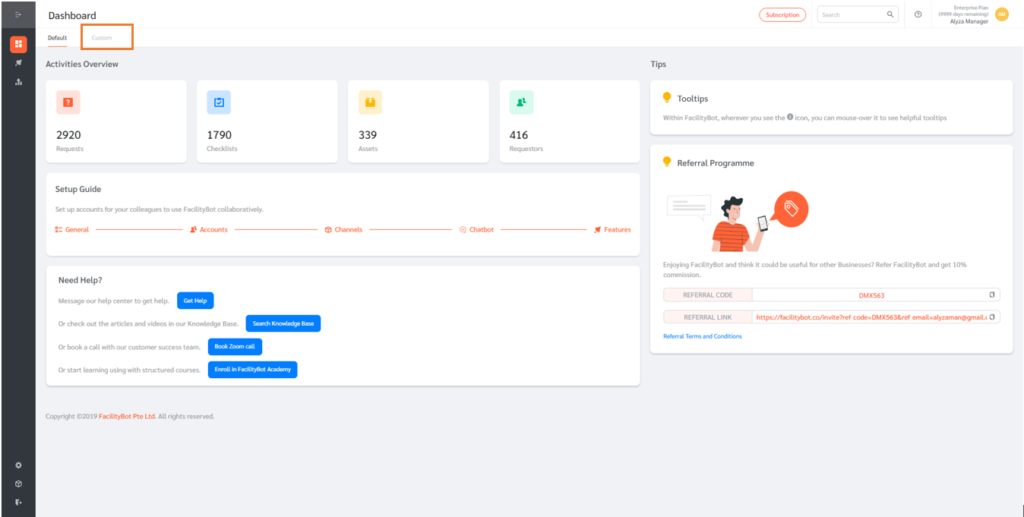 Edit the dashboard by clicking on the Edit button on the far right.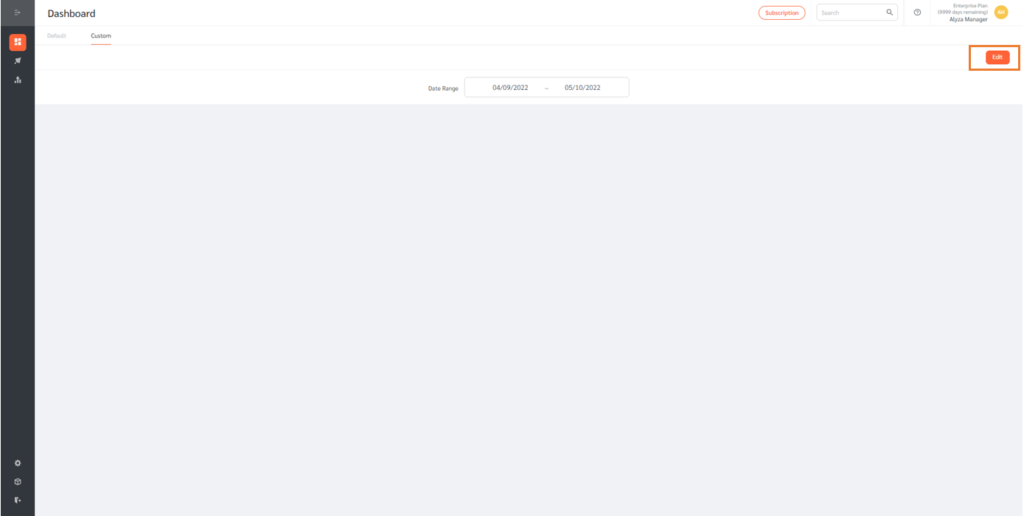 Add a widget by clicking on the Add Widget button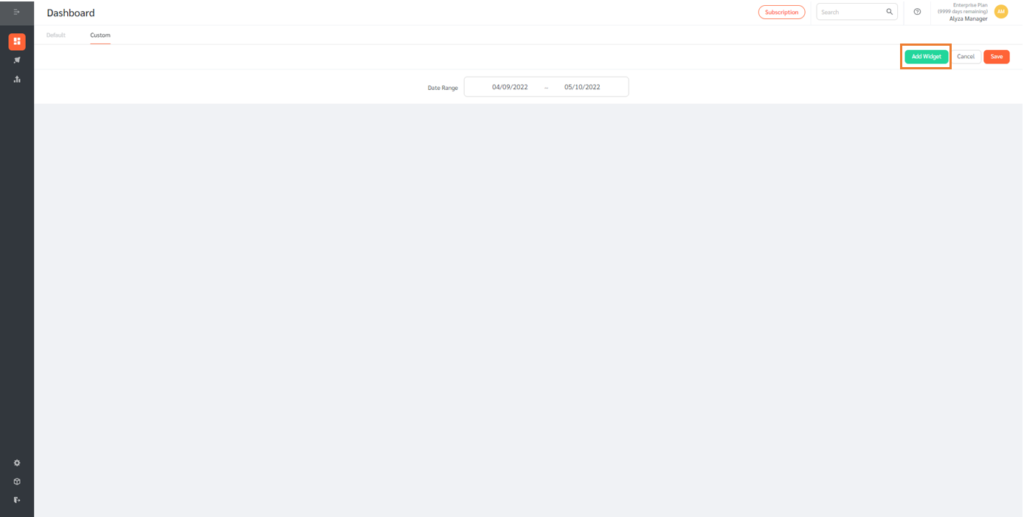 FacilityBot gives you the option to add various widget types.
You may also search for a specific widget using the search field.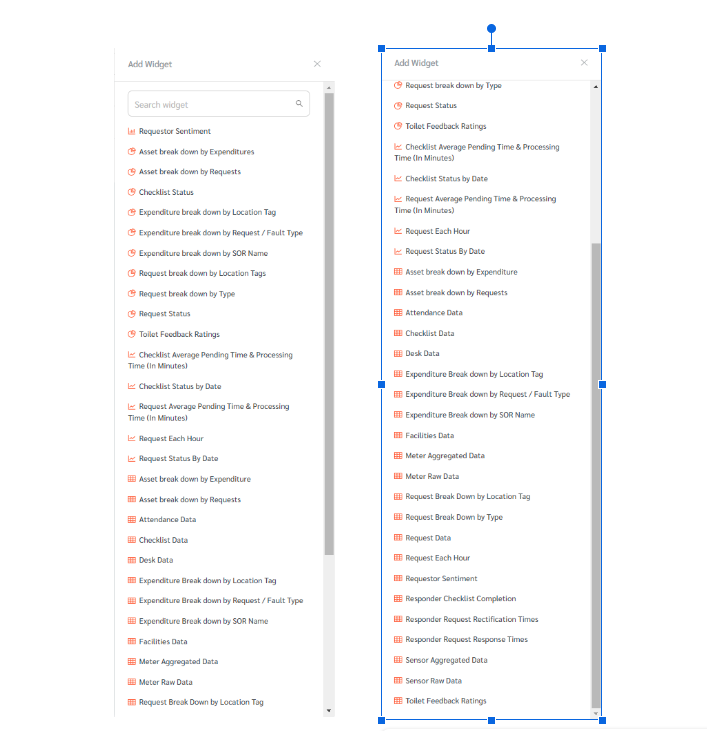 You may drag the widgets to change their position.
Delete a certain widget by clicking on the X icon located on the upper right of each widget.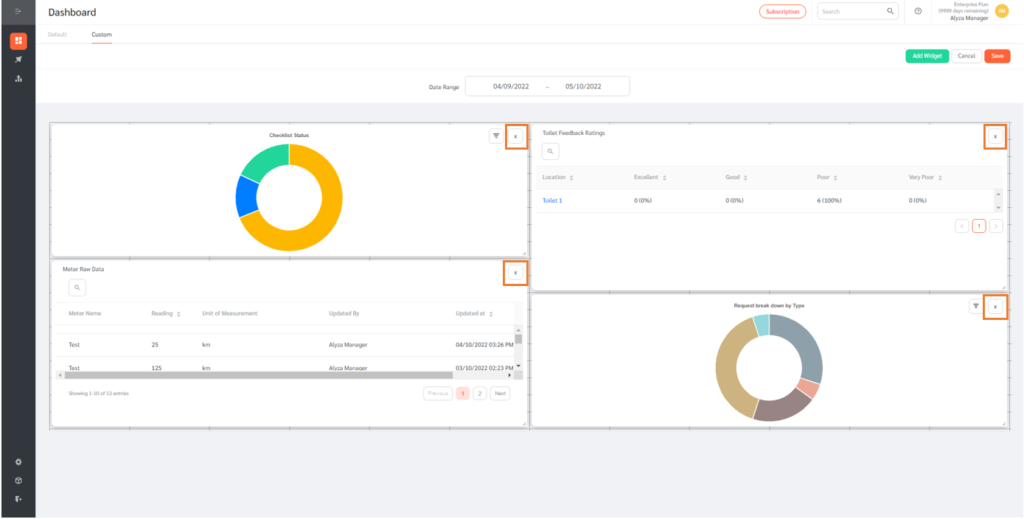 You may also use the date range filter to view certain statistics within the range.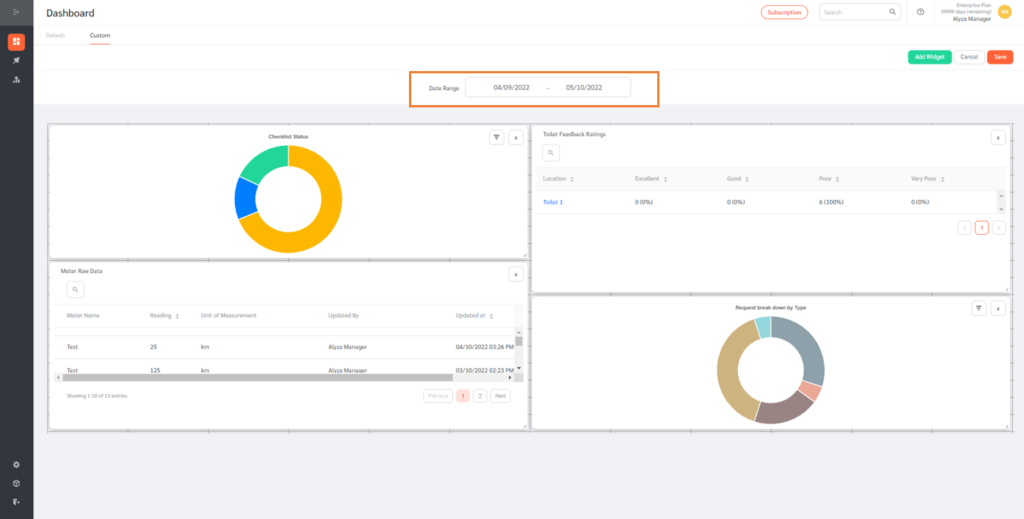 Depending on the widget, you may be able to see individual filters that apply to that widget.
To view and edit individual widget filters, click on the icon at the top right. An editing panel will appear on the right to edit the filers.
Click on the Save button on the lower right to save the changes.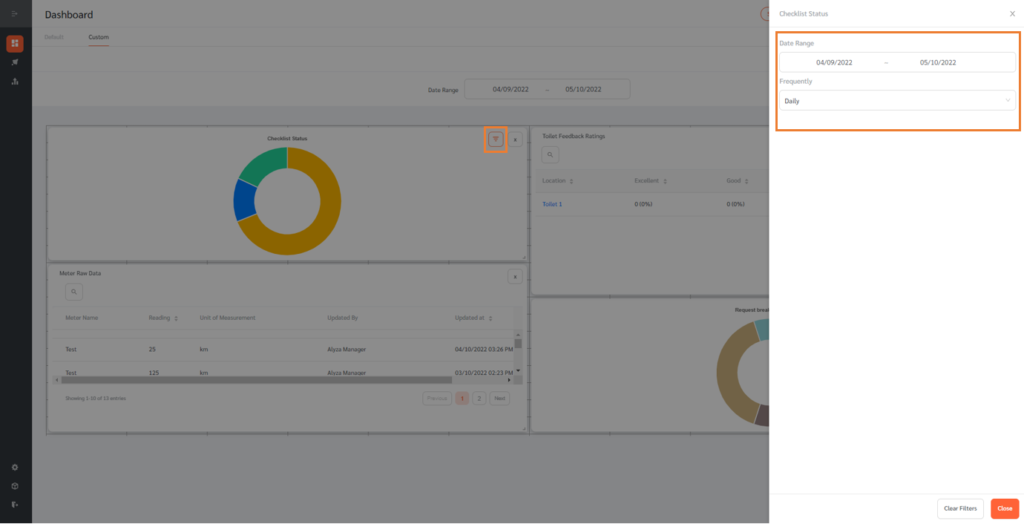 After creating your custom dashboard, click Save to update the changes.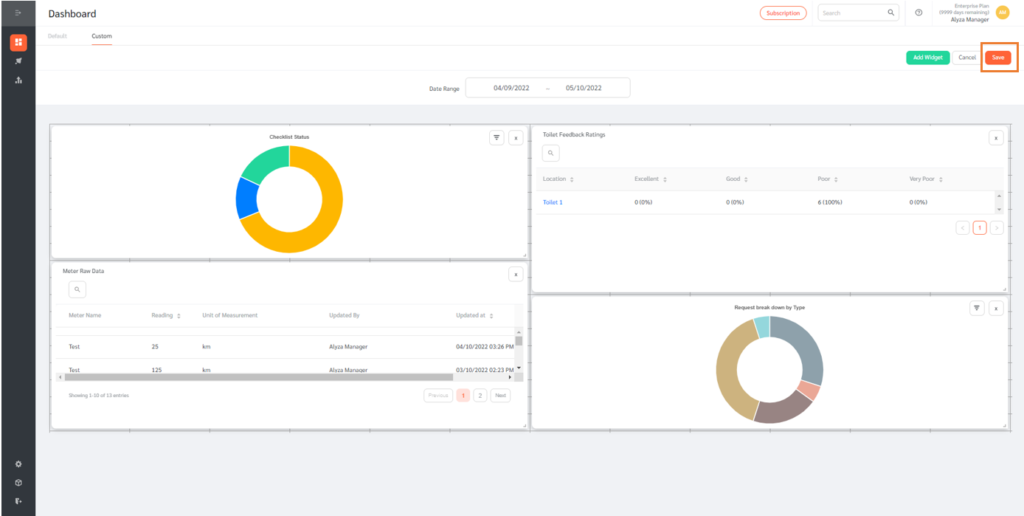 Webview URL
FacilityBot also lets users access the custom dashboard in a webview. Users can copy the URL and paste it into a browser to access the custom dashboard webview.
On the Custom Dashboard page, click Share.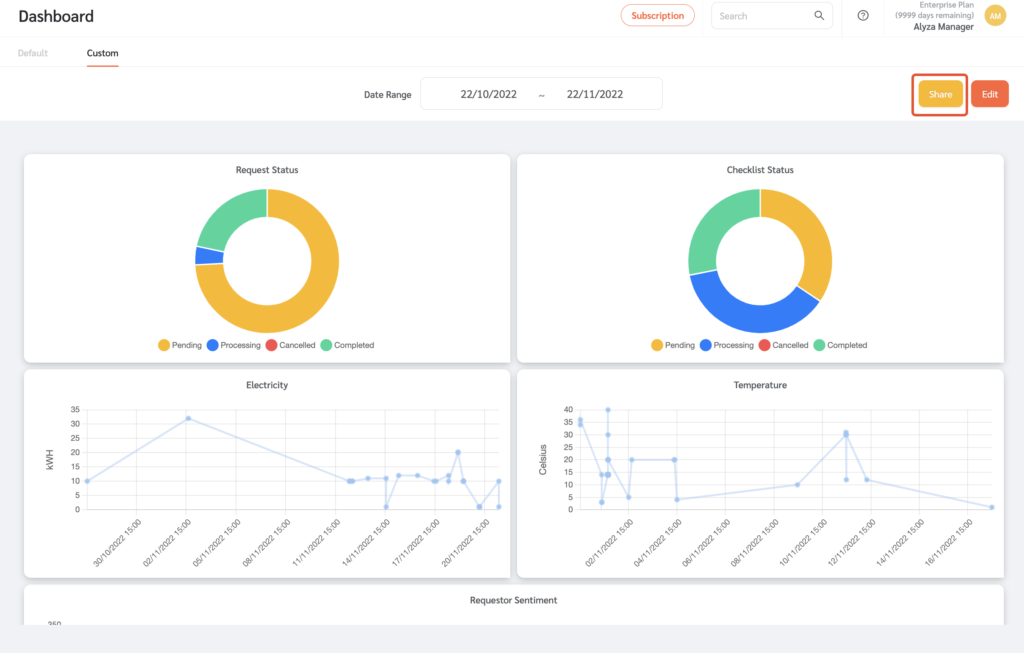 A floating panel will appear with the webview URL.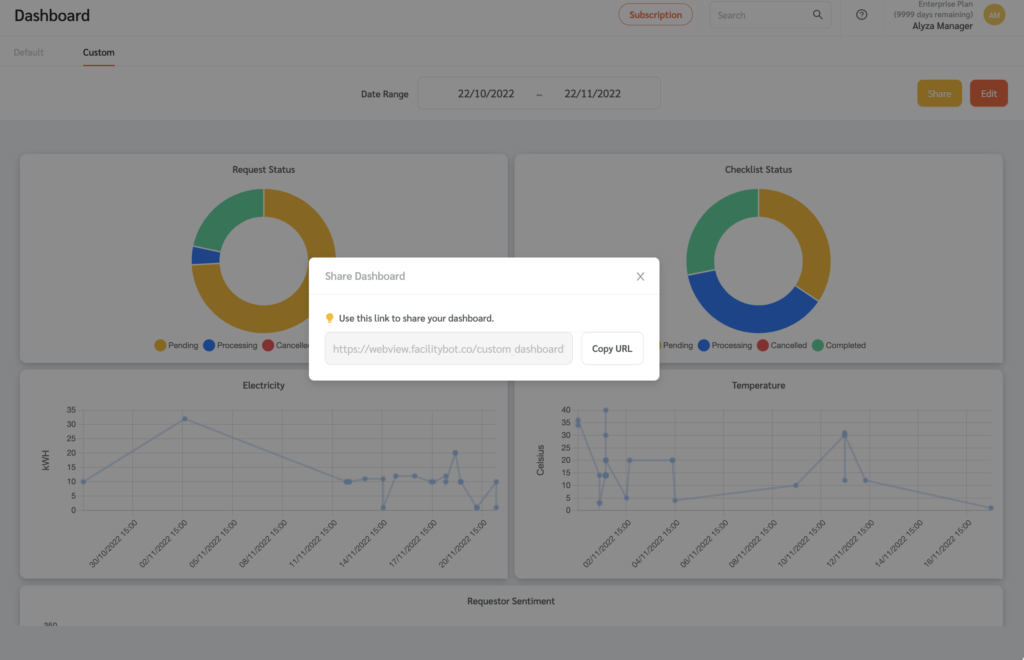 Copy the URL and paste it on the browser to see the webview.