Admins and managers can configure the Bot's name, the currency to be used, the time zone that the building is within, and a logo here.
Setting Up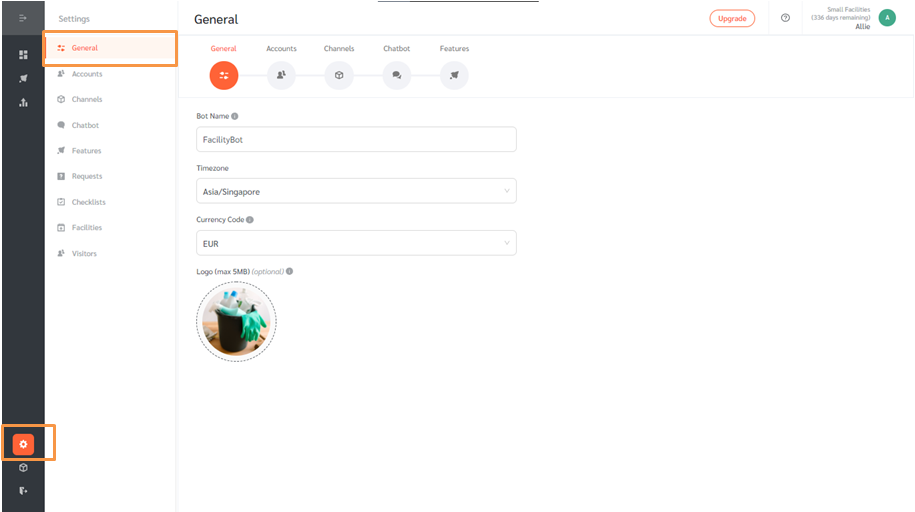 Log in to the FacilityBot Admin or Manager Portal
Click on "Settings" and select "General"
Enter a name on the "Bot Name" field. The Bot Name will appear on chatbot replies and within the filenames of exported files.
Click on the "Timezone" field to select the appropriate location and time zone where your building is located. All times shown in FacilityBot will be in accordance with this time zone.
Click on the "Currency code" field and select a currency. All cost items will use this currency.
FacilityBot gives you the option to upload your corporate logo. The selected logo will appear on exported PDFs. Change the logo of the bot by clicking on the picture icon..