Facility managers may want to place a Tablet in the reception where visitors can sign in. FacilityBot provides a webview for this.
To use this feature, log in to FacilityBot Manager Portal.
Navigate to Settings then Visitors
Click on Tablet.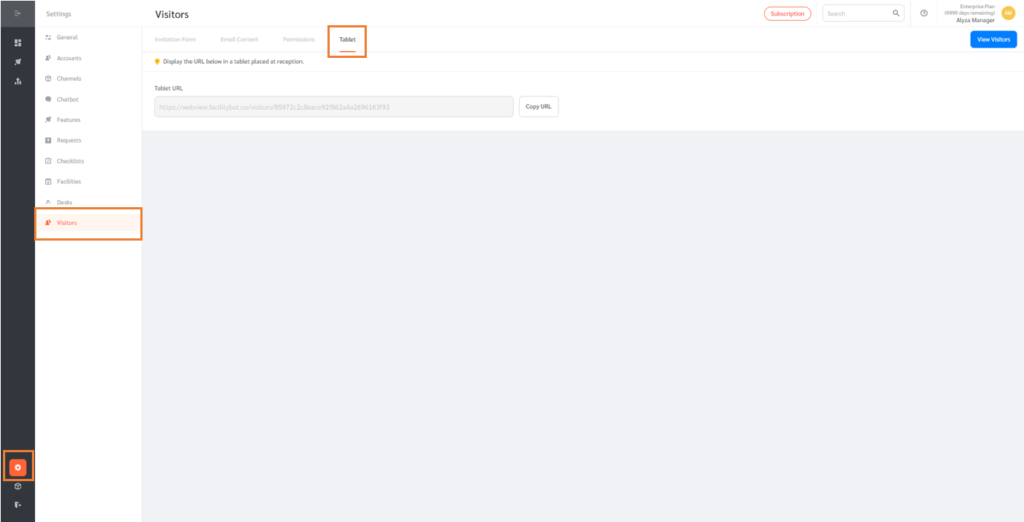 The page shows the tablet URL. The URL may be displayed in a web browser on an internet-connected tablet.
The web view should look like this.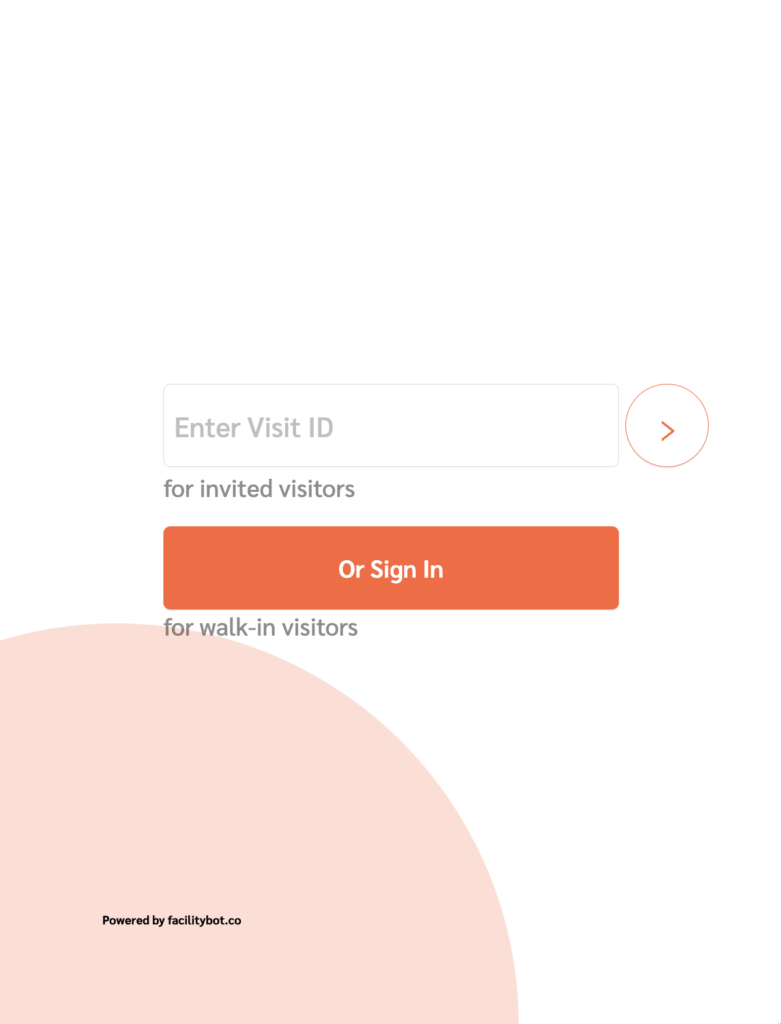 Entering Visit Information
Invited visitors can enter their Visit ID which can be found in the invitation email sent to the visitor.

Alternatively, walk-in visitors can enter their names and email address.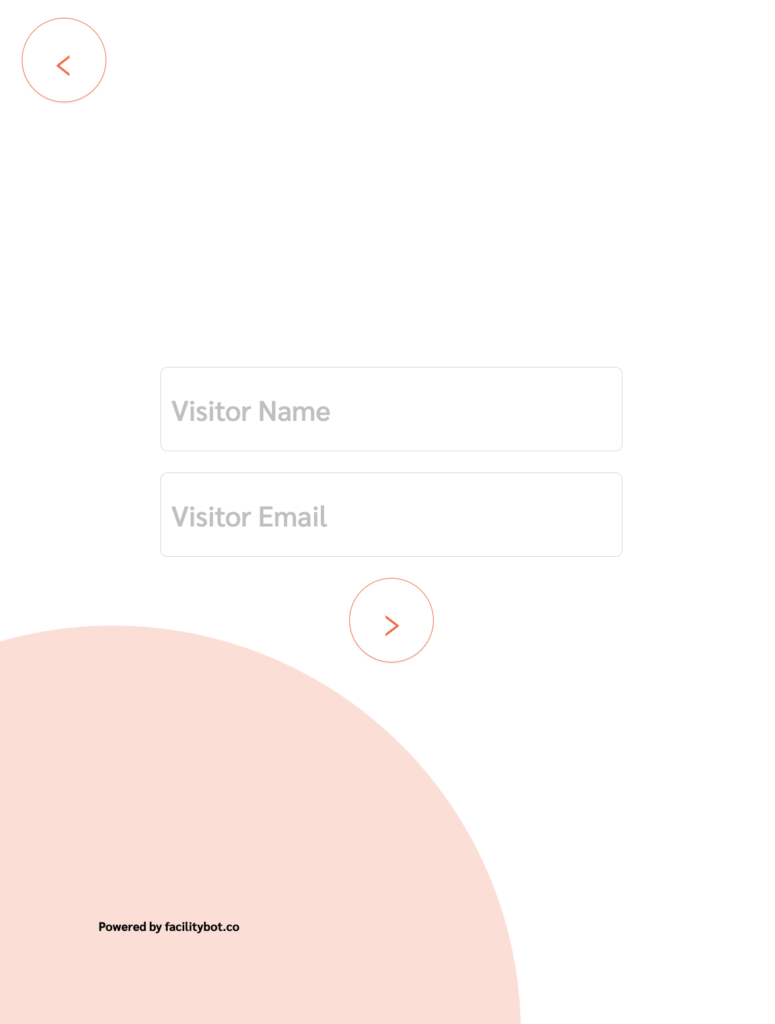 Once the visitor has entered the necessary visit information. The tablet will show the following prompt.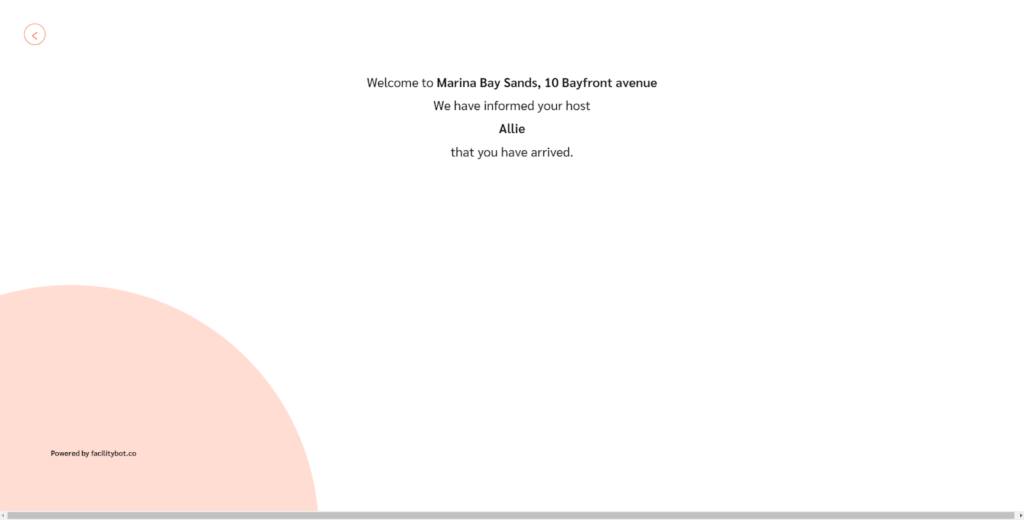 The host will also receive a confirmation that the visitor has arrived.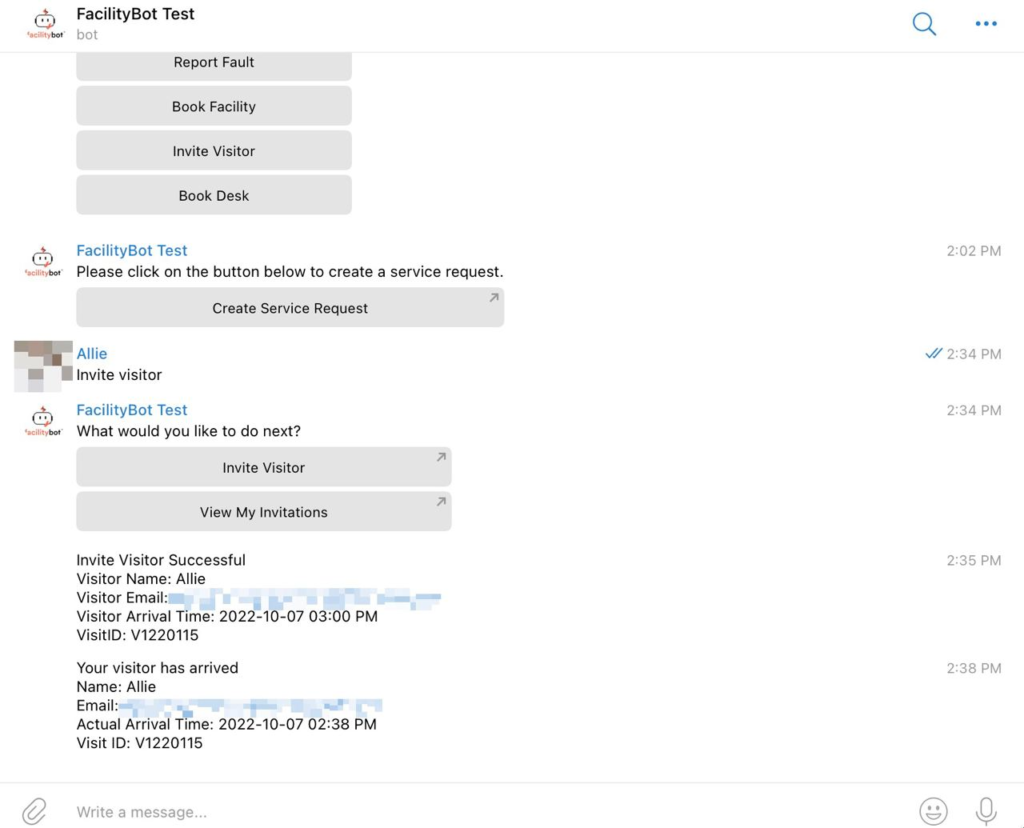 FaclityBot will store all visit information including the name of the host, visit ID, visitor's name and email, expected arrival time, actual arrival time, and invitation date.