Setting up FacilityBot is easy. There are five steps.
When you first login to FacilityBot as an Admin, you will notice the Setup Guide on the dashboard.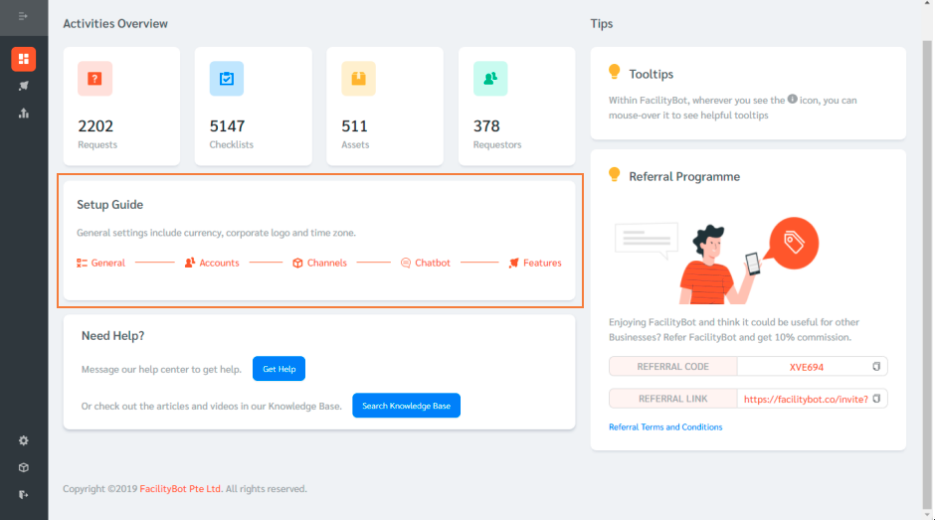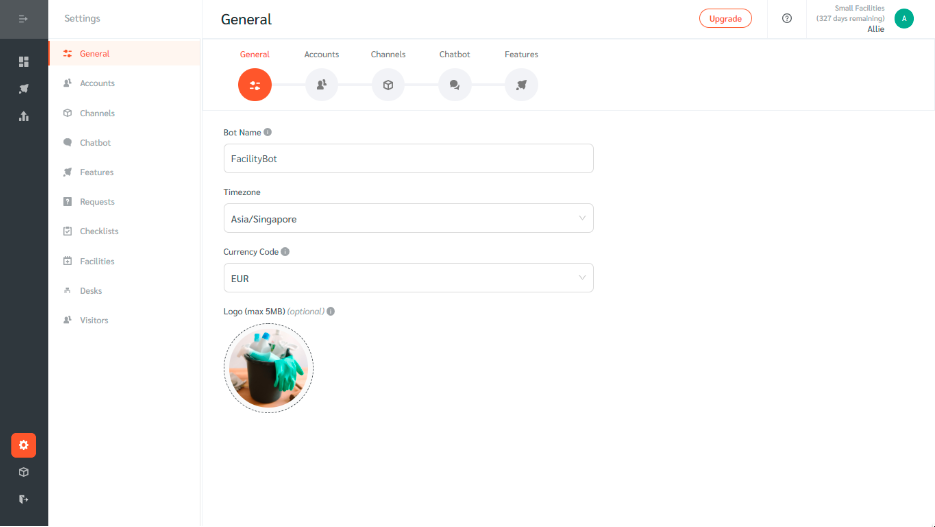 Step 2: Invite other team members to set up accounts on the Accounts page. Roles available include managers, responders, and requestors.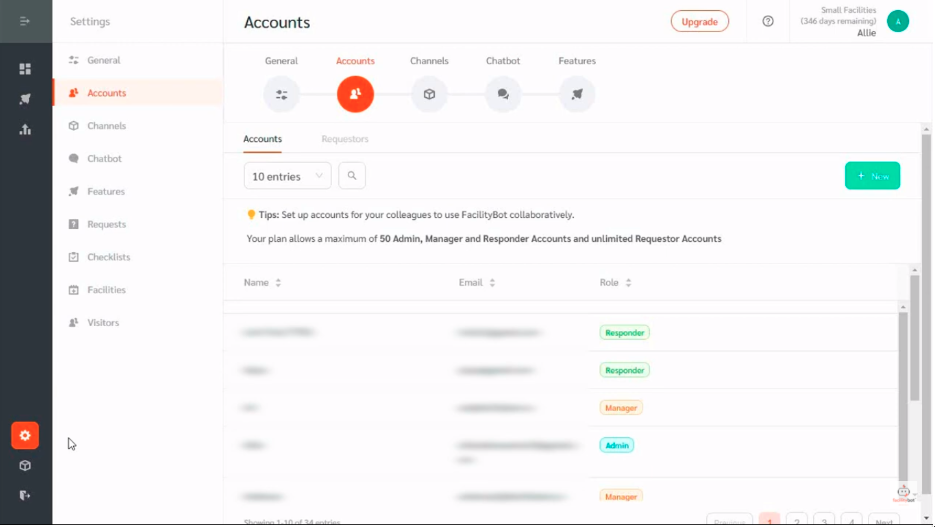 On the accounts page, admins can also access the Requestor page, which can be used later to set permissions for Requestors. This page would be blank on the first setup. It will auto-populate as Requestors start interacting with the bot.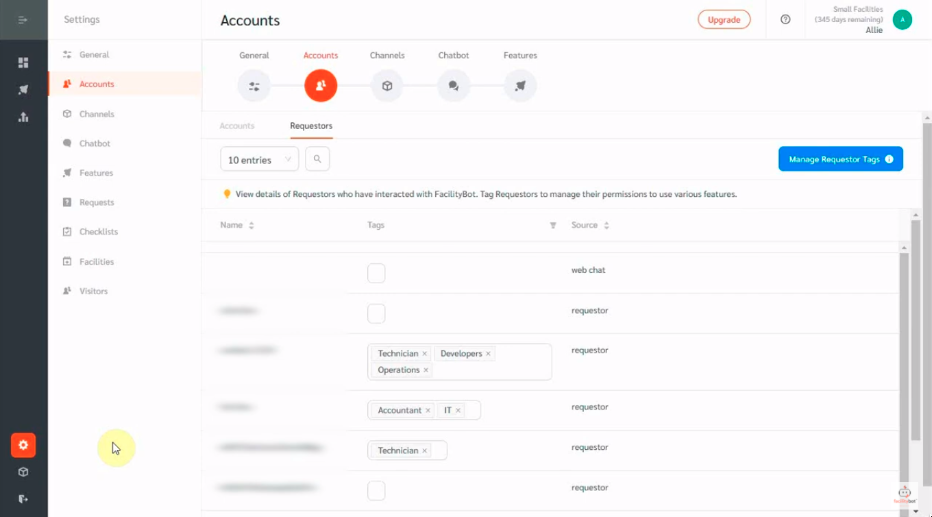 Step 3: Select a messaging channel to link to FacilityBot on the Channels page. Requestors will use these channel(s) to communicate with FacilityBot. You can set up multiple channels. Available channels include Telegram, WhatsApp, Line, Facebook Messenger, Facebook Workplace, Google Chat, and Web Chat.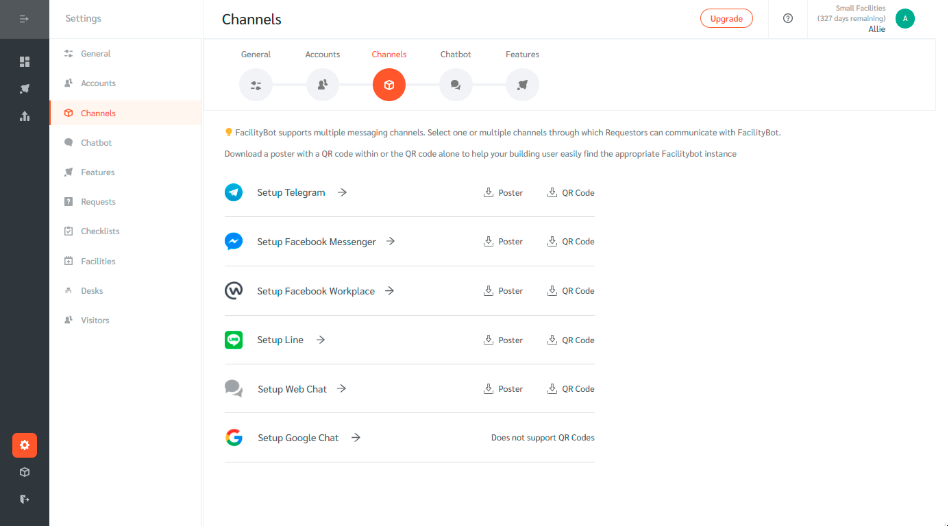 Step 4: The Chatbot Settings page allows you to configure the automated responses that FacilityBot sends. In most cases, the default settings would be appropriate.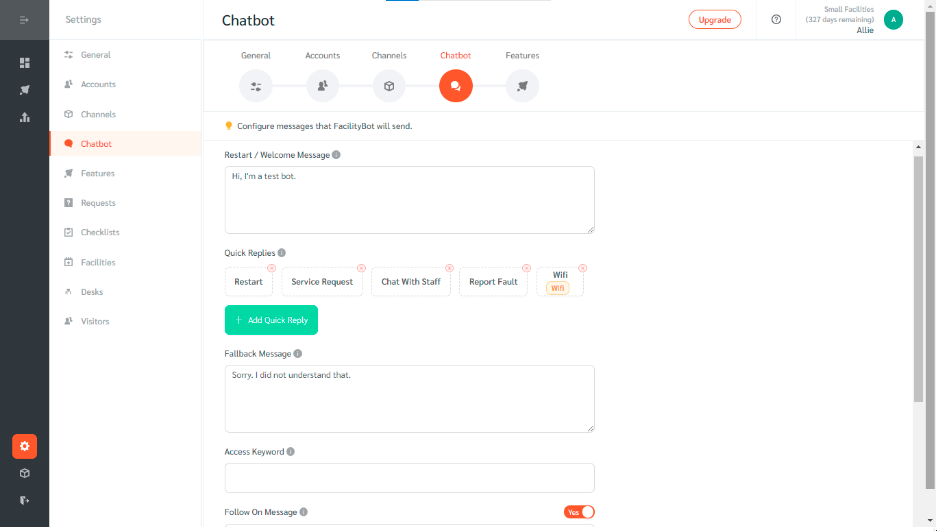 Step 5: Select the features that you would like to use on the Features page. If in doubt, simply leave features "On". View detailed feature settings by clicking the arrows. There are knowledgebase articles with detailed guides for each feature.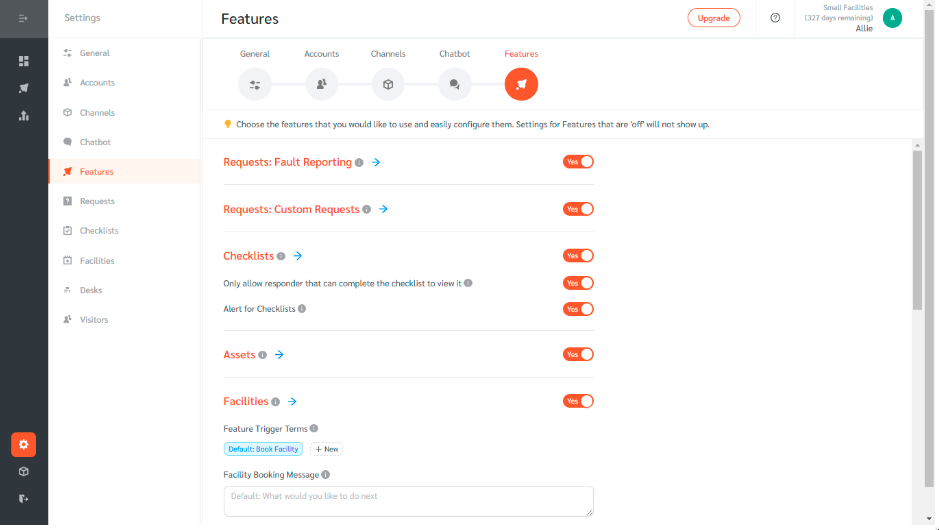 That's all. You are all set to use FacilityBot. If you need further help, mouse-over tooltips and a comprehensive knowledgebase are available, or chat with our helpful customer success team using the help center.